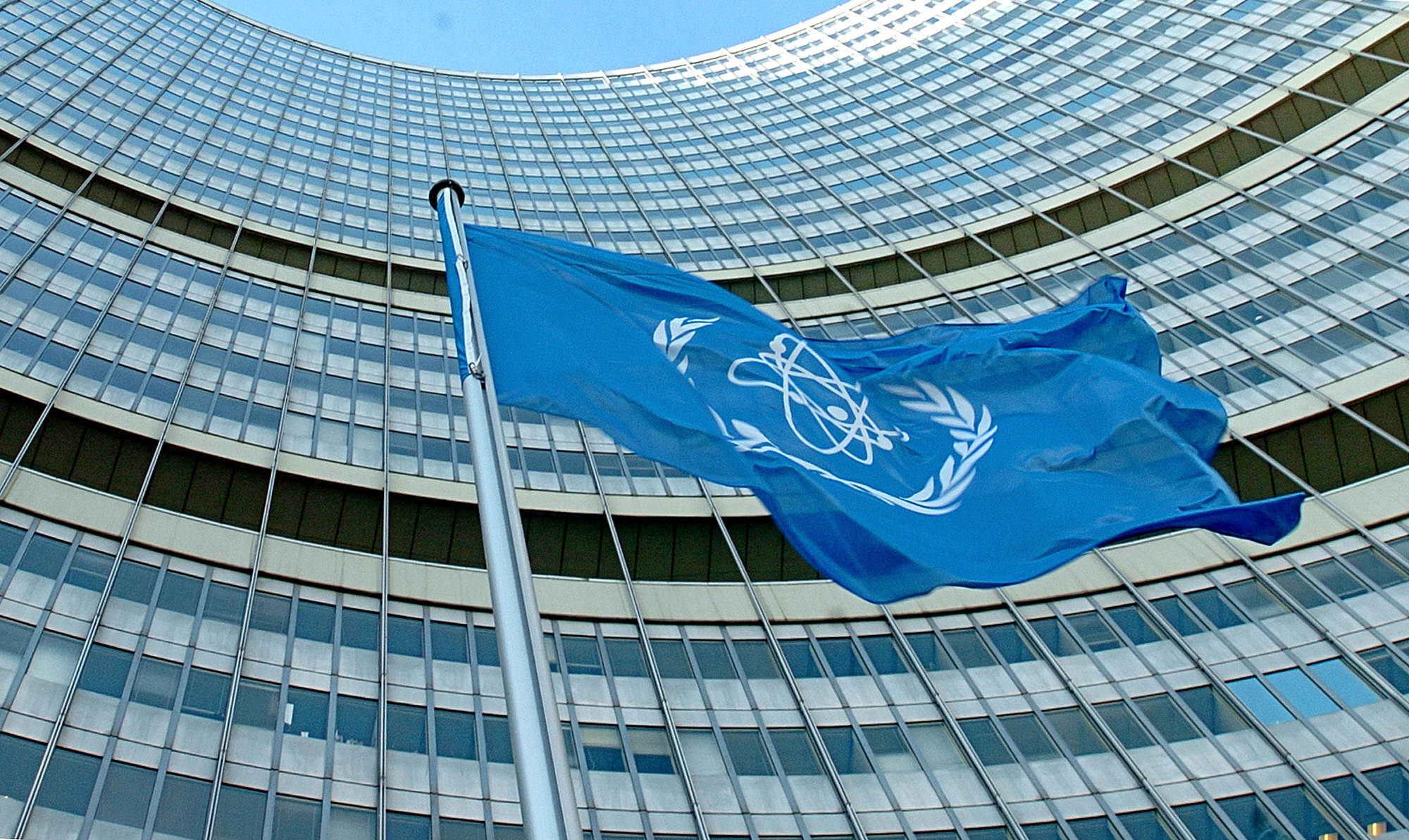 Sitara Noor
Pakistan's nuclear programme has remained under global scrutiny for potential nuclear security risks and associated challenges since its inception. Notwithstanding the perceived threats, Pakistan has a clean record of running its civilian nuclear facilities safely and securely under the International Atomic Energy Agency (IAEA) safeguards.  Over the past few decades, Pakistan has taken stringent measures and upgraded its nuclear security infrastructure significantly.
Nuclear security is a process that requires constant revisions corresponding to the evolving threat perception of the state. Therefore, in order to remain effective, nuclear security regime needs to be sustained and updated with the evolving situation. The IAEA defines national nuclear security regime as a set of system that builds through the implementation of relevant international legal instruments, information protection, physical protection, material accounting and control, detection of and response to trafficking in such material, national response plans, and contingency measures. The agency also emphasizes upon the need to sustain nuclear security regime at national as well as the operational level.
Pakistan's Nuclear Security Regime
Pakistan's nuclear security regime comprises of national legislation, regulatory framework, institutional development, nuclear security infrastructure and international cooperation. Pakistan's nuclear security plans commensurate regularly revised threat assessment and take into account the emerging challenges to increase confidence in its national nuclear security measures. Pakistan appropriated additional nuclear security commitments by ratifying the 2005 amendment to the Convention on Physical Protection of Nuclear Material (CPPNM) in 2016. The 2005 amendment has widened the scope of the convention to cover physical protection of nuclear facilities as well as the nuclear material in domestic use, storage and transport. Adherence to the amended CPPNM also requires expanding the scope of offences to include smuggling of nuclear material as well as the actual or threatened sabotage of nuclear facilities. It also requires member states to develop information sharing mechanisms in case of theft; robbery or other unlawful acts involving nuclear material.
Way Forward
It is important to note that even before the ratification of the amended CPPNM, Pakistan was in the process of updating its physical protection measures according to the Nuclear Security Recommendations on Physical Protection of Nuclear Material and Nuclear Facilities (INFCIRC/225/Revision 5). Currently, PNRA, the national regulator, is in the process of drafting a new regulation that would layout clear guideline for nuclear security requirements from the regulatory perspective, for example, the Regulations on Physical Protection of Nuclear Material(s) and Nuclear Installation(s) (PAK/925). Once promulgated, this regulation will pave the way for a more nuanced understanding of roles and responsibilities for the fundamental principles such as defining design basis threat, quality assurance, graded approach and security culture as well, which is an important element in sustaining the nuclear security regime. Nevertheless, after the formal ratification of the amendment, it has become even more important to highlight Pakistan's sustained efforts in the nuclear security domain.
In this regard, the following steps may be considered to strengthen and make Pakistan's nuclear security regime more sustainable:
At the time of acceding to CPPNM, Pakistan had placed a reservation on the article 2.2 of the Convention dealing with domestic transport. In response to Pakistan's reservation, various countries posed a counter reservation and questioned Pakistan's commitment to the spirit of the nuclear security convention. After ratifying the 2005 amendment, that reservation becomes null and void in principle, however, Pakistan may formally request the IAEA to update the official record.
To address international concerns, Pakistan should be more open in sharing information regarding nuclear security measure in place. Under the amended CPPNM, states are encouraged to establish cooperation and develop an information-sharing mechanism for physical protection of civilian nuclear material and facilities. There is a need to establish centralized institutional arrangements for information sharing and cooperation. Although CPPNM's information sharing mechanism is need based, it can, however, lead to the some proactive measures such as establishing bilateral or regional information sharing on nuclear safety and security practices.
Physical protection is a corollary and a sub-set of overall nuclear security regime based on state- practices and international commitments and it is important to distinguish between nuclear security and physical protection, both theoretically and technically, as an interchangeable use of both terms leads to certain ambiguities. Likewise at the national level, it is important to define clear responsibilities of various stakeholders in a nuclear security regime. Nuclear Security, including physical protection is not a task of a single entity. It involves operator of the facility, regulator, state's security agencies, law enforcement organizations, frontline officers like Customs etc. Roles and responsibilities of these organizations/stakeholders should be well documented and practiced for proper handling any unforeseeable situations.
The amended CPPNM requires the state to declare a range of unauthorized activities to be charged as a punishable offence under the national laws. In this regard, most of the offences are covered by the NCA Act and PNRA ordinance, however, there is need to identify specifically which law can be applied on any offence under the CPPNM (amended) in Pakistan Penal Court.
Pakistan may consider inviting the IAEA to carry out an International Physical Protection Advisory Service (IPPAS) mission. IPPAS was created by the IAEA to assist member states in strengthening their national nuclear security regimes. IPPAS missions, carried out at the request of the states concerned, provide peer advice on implementing international instruments, and the Agency guidance on the protection of nuclear and other radioactive material and associated facilities. The IPPAS findings are confidential and are only shared with the host state's permission. The IPPAS mission strengthens a country's nuclear security credentials.
The nuclear security summit process gave a necessary push to prioritize nuclear security at the international level and it was further consolidated with the CPPNM amendment's entry into force in 2016. While the importance of international momentum cannot be understated, it is important to note that nuclear security is a national responsibility and the IAEA's role is primary in providing technical support and facilitating international cooperation. Pakistan cemented its nuclear security credentials through ratifying the CPPNM amendment, however, there is a need to focus on continuously strengthening the nuclear security regime in a comprehensive manner to meet future challenges.
Sitara Noor is an independent consultant based in Islamabad.