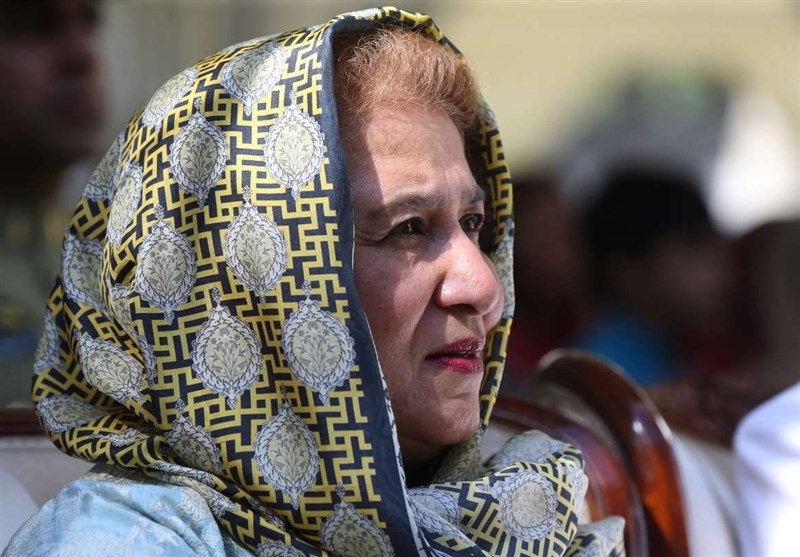 Amb. Riffat Masood is Pakistan's Ambassador to the Islamic Republic of Iran. As a veteran diplomat, Amb.Riffat has served Pakistan at important appointments at the Foreign Office and Pakistan's Mission overseas. Her notable positions include stints as Ambassador in Oslo, and the Deputy High Commissioner in New Delhi. Currently, Amb. Riffat is spearheading Pakistan's efforts to navigate Pak-Iran amidst a multitude of bilateral and multilateral challenges. Pakistan Politico discussed with her some of the challenges and opportunities in Pakistan's relations with its South Western neighbor

With a degree in English literature, and command over Persian, tell us how great a role literature and linguistics have played in helping you thrive as a diplomat over the past three decades and counting?
It has been an asset. Literature and Language is closely connected with history, art and culture and it is through these media that one can learn about present and past civilizations. The history and culture of any nation or people is embodied in their art and literature and when one reads about this and then meets or lives with people who are associated with that culture, one develops a close understanding. Literature and language has taught me one very important fact: that human beings are more similar in nature and their lives are more interconnected as a race than they are different.
As someone who is working closely with the Iranian officials, how do you look at Iran's  approach towards foreign policy? How does the rich Iranian history and culture influence its perspective on world politics?
As you have mentioned, Iran has a rich history and civilization and Iranians are a proud people. It is this sense of history and past glory that has helped them survive the harshest of difficulties. Their pride in their culture plays a great role in uniting the nation to overcome their challenges.
Your tenure in Tehran could not have started at a more challenging time not only as far as bilateral ties between Pakistan and Iran go but also the overall regional and international environment. How is our Mission in Tehran, under your able leadership, meeting these challenges of our bilateral relationship with Iran in a complex geopolitical environment?
Iran is a close neighbor of Pakistan and an important regional country. That is why our Mission here is one of the most important ones we have and we are staffed with some of the ablest diplomats. We have a strong diplomatic wing comprising some of our ace diplomats supported by an equally strong and effective team of the defence, commercial, press, media and consular officers. The competence of our diplomatic mission in Tehran, guided by the priorities and principles of peaceful coexistence within our neighborhood as outlined by the government of Pakistan, enables us to work close with our Iranian friends in ensuring peace and stability in the region.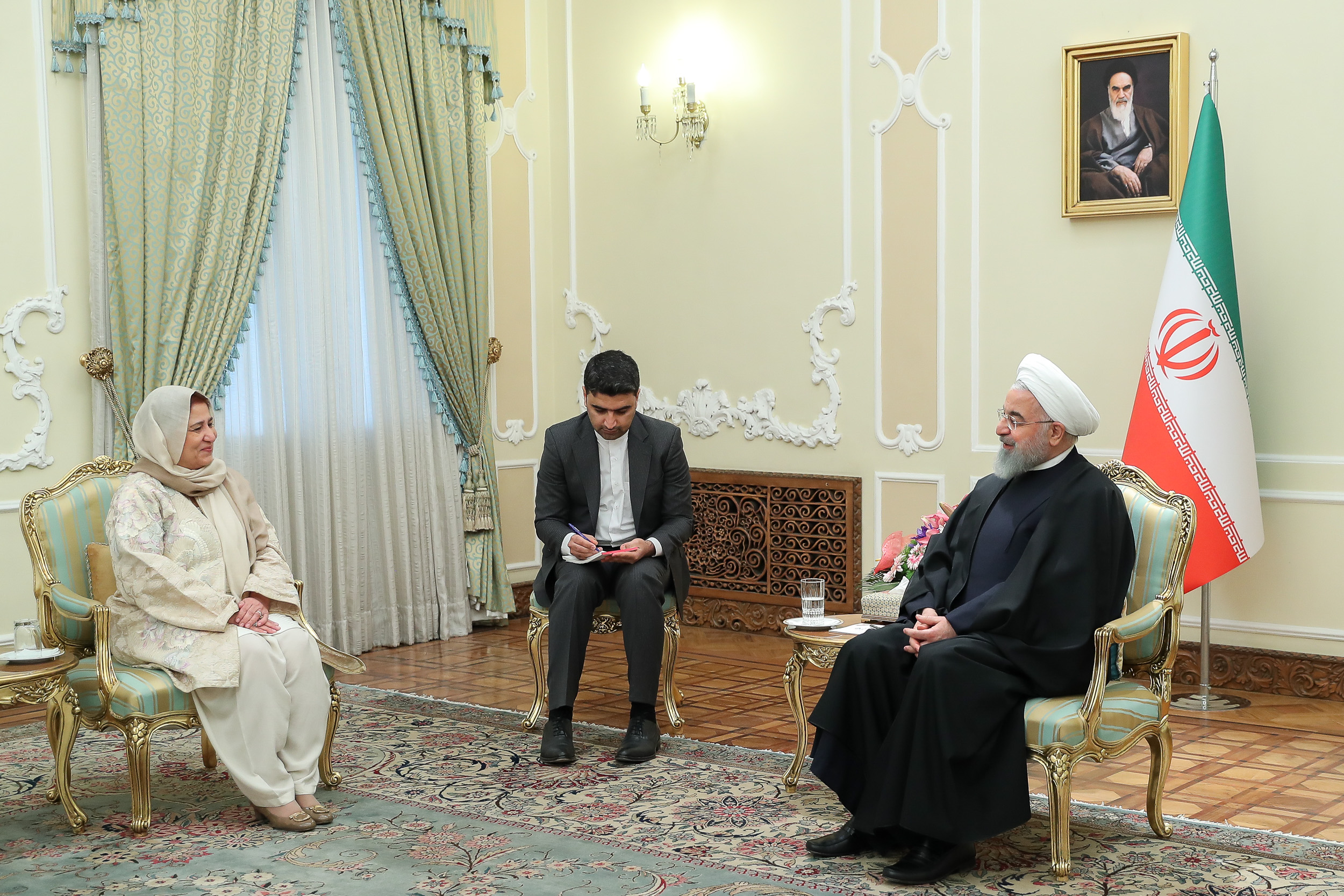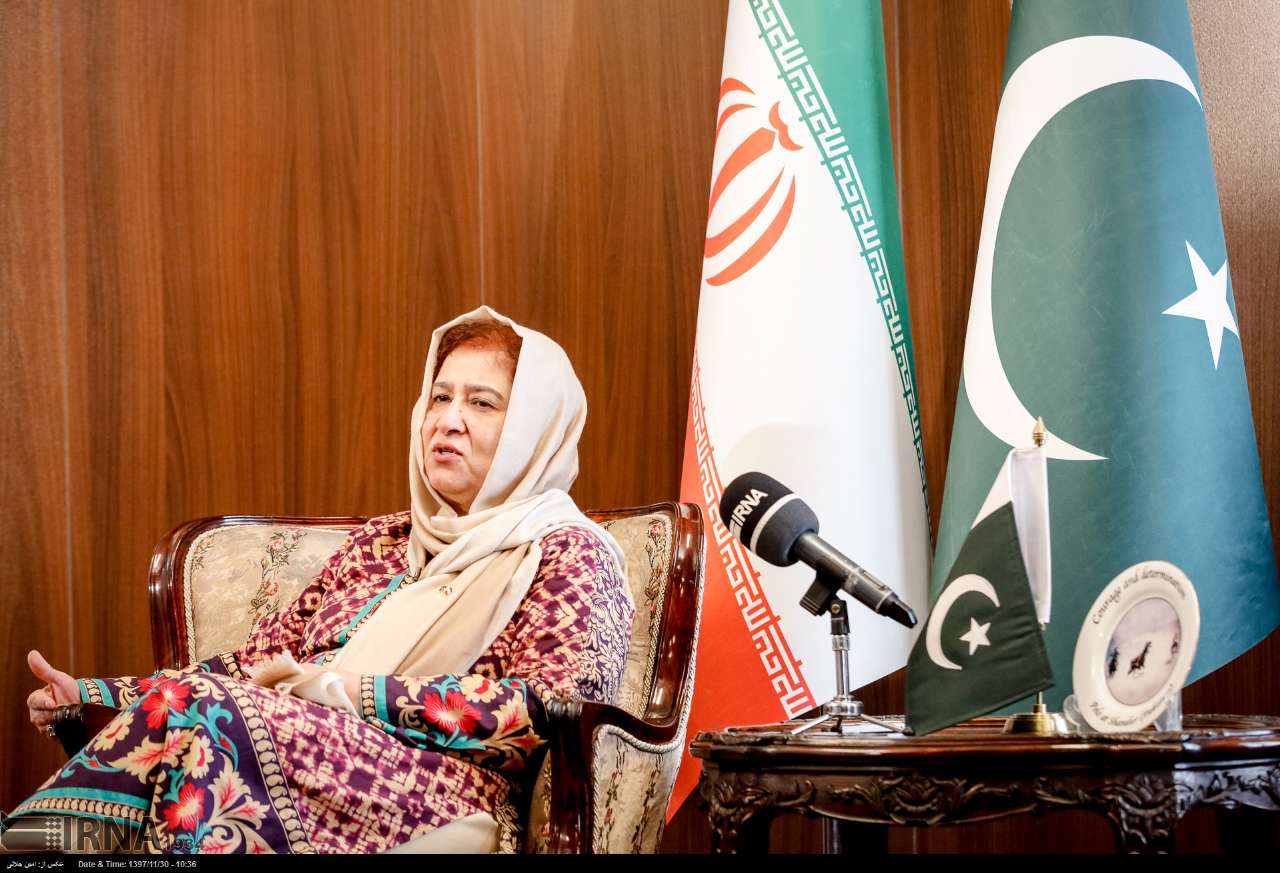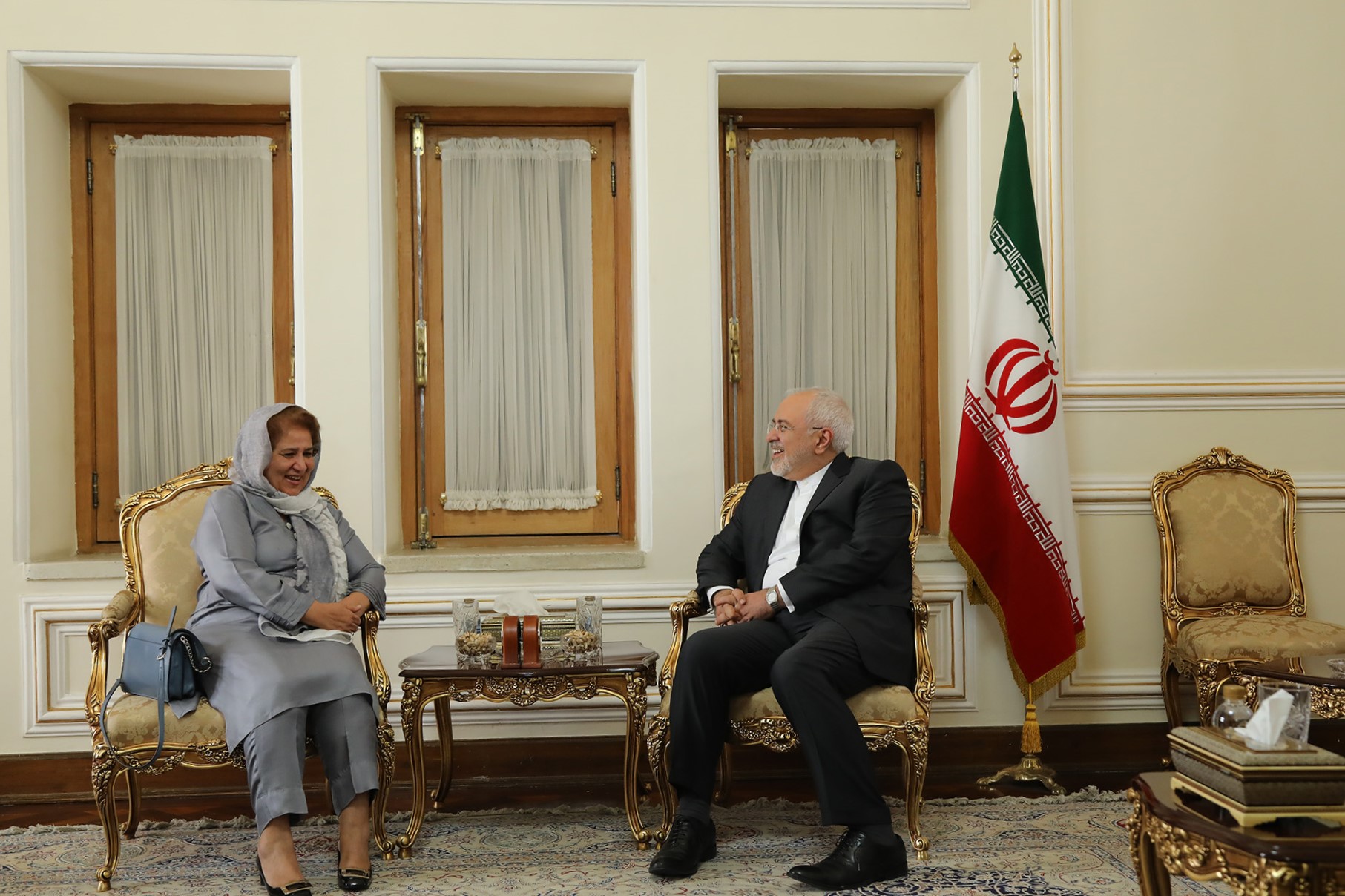 Over the past year or so, Tehran and Islamabad have increased cooperation over counter terrorism in their border areas. What concrete mechanisms are being put in place to deny miscreants from both sides, the ability to sabotage ties between the two countries?
This is a very important area of our bilateral cooperation as ensuring peace and stability along our mutual borders is a priority for both countries. A lot of work has been done in this regard over the last few years which had involved both the defence and security apparatus of the two countries to collaborate in fighting terrorism which effects both our countries and the region. We have very good collaboration between the border security forces and timely exchange of information to prevent attacks. Of course much more needs to be done and this is a work in progress but it is important to note that since our collaboration has increased, the number of terror related incidents has decreased.
During the recent Indo-Pak Pulwama-Balakot crisis, Iran offered Pakistan mediation to end the crisis. Given another five years of Prime Minister Modi in power after his landsliding victory in the general election, do you think Pakistan and Iran can chart out a relationship independent of the Indian factor?
I hope so. Pakistan wants peace with all its neighbors including India and we have always been ready to reach out and talk with India on all issues. Unfortunately the same commitment to peace is not seen from the Indian side. They are not willing to have bilateral talks nor do they accept any third party mediation which had resulted in stalemate. This cannot sustain and India will have to resume its dialogue with Pakistan for the sake of peace in the region. We would welcome any role that Iran can play, but given the attitude displayed by the Indian government, I do not see much forward movement especially now that Mr. Modi has returned to power. Some meetings or talks could take place but that would be more for optics and not with any substantial outcome.
You are no stranger to India, having served there as Deputy High Commissioner from 2006 to 2010. How do you respond to the assertion that Indo-Iranian ties will keep Pakistan and Iran at loggerheads with the Chabahar port acting as a subversive counterweight to the China-Pakistan Economic Corridor (CPEC)?
This is one of the challenges in our relationship and we have a constant dialogue with Iran in which we raise our concerns over Indian activities targeting Pakistan. After the arrest of Indian naval officer, Kulbushan Yadav who had been operating out of Chabahar in anti-Pakistan activities, our relationship with Iran had soured and there was a lot mistrust. Thankfully, things have improved a lot since then and our cooperation is increasing. We do not want to see Chabahar as a rival to Gwadar but ports that can complement each other. We believe that CPEC can benefit both countries and the entire region and we would like to see Iran benefit from the prosperity that CPEC would bring.
Both countries have expressed their desire to increase the gamut of their economic relations. At a time when international sanctions are enforced on Iran, how will both countries go about achieving this? Also, what are the prospects of signing a Free Trade Agreement(FTA) and the future of the Iran-Pakistan gas pipeline.
This was one of the main points of discussion during Prime Minister Imran Khan's recent visit to Iran. The Advisor to the PM on Commerce, SAPM on energy and on health accompanied him and held separate meetings to try and find ways of enhancing trade with Iran despite sanctions. Some follow up meetings are also envisaged and are being scheduled including a technical meeting towards finalizing the FTA, setting up of a committee to examine the possibility of expanding barter trade and a meeting of the Joint Economic Commission which will be headed at the ministerial level. I am hopeful that as a result of this, our trade will enhance and improve
Much to its credit, Pakistan has not pandered to a zero-sum game in the Middle East. How do you foresee Pakistan is gearing to help maintain this balance at a time when the Saudi-Iranian and the Washington-Tehran rivalries are intensifying?
The bedrock of our foreign policy is peaceful coexistence and good neighborly relations. Our relations with both Iran and Saudi Arabia are close and important and we would like to see the two countries resolve their issues for the benefit of the region and the entire Muslim Ummah. If Pakistan can play a role in bringing the two countries closer it will certainly do so but for that to happen both have to have the political will to resolve their differences. Pakistan does not want to see further instability in this region as we already have many political disputes and difficulties which need resolution through mutual cooperation. We would like to see the regional countries move forward, resolve the problems and work towards the economic and social development of this region in which some of the poorest of the world live.
How is Iran looking at the peace talks between the U.S. and Afghanistan? Based in Tehran as Pakistan's ambassador, how do you foresee Iran's role in Afghanistan peace process given its proximity to Afghanistan and its broader interest in the country?
It is Pakistan's stated position that resolution of the Afghan issue has to be led and owned by the Afghan people. As neighbors we have a responsibility to ensuring peace and stability in Afghanistan as a peaceful Afghanistan is in this regions interest. As an important neighbor of Afghanistan, Iran too can and should play a positive role.
How was Prime Minister Imran Khan's recent visit received by the Iranian leadership and how far will it help reset a somewhat fraying relations between the two neighbors?
This was a very important visit since this was the first bilateral visit by a Pakistani Prime Minister after many years to Iran, especially since Iran had been facing isolation because of the U.S. sanctions. Moreover, since this neighborhood is the priority for our government, the visit of the PM was useful and timely. It has generated a lot of goodwill and the Iranians appreciate that the PM visited Iran despite all pressures. Also, important decisions on trade enhancement and improving border security were taken which augurs well for peace and development for the two countries and the region at large.