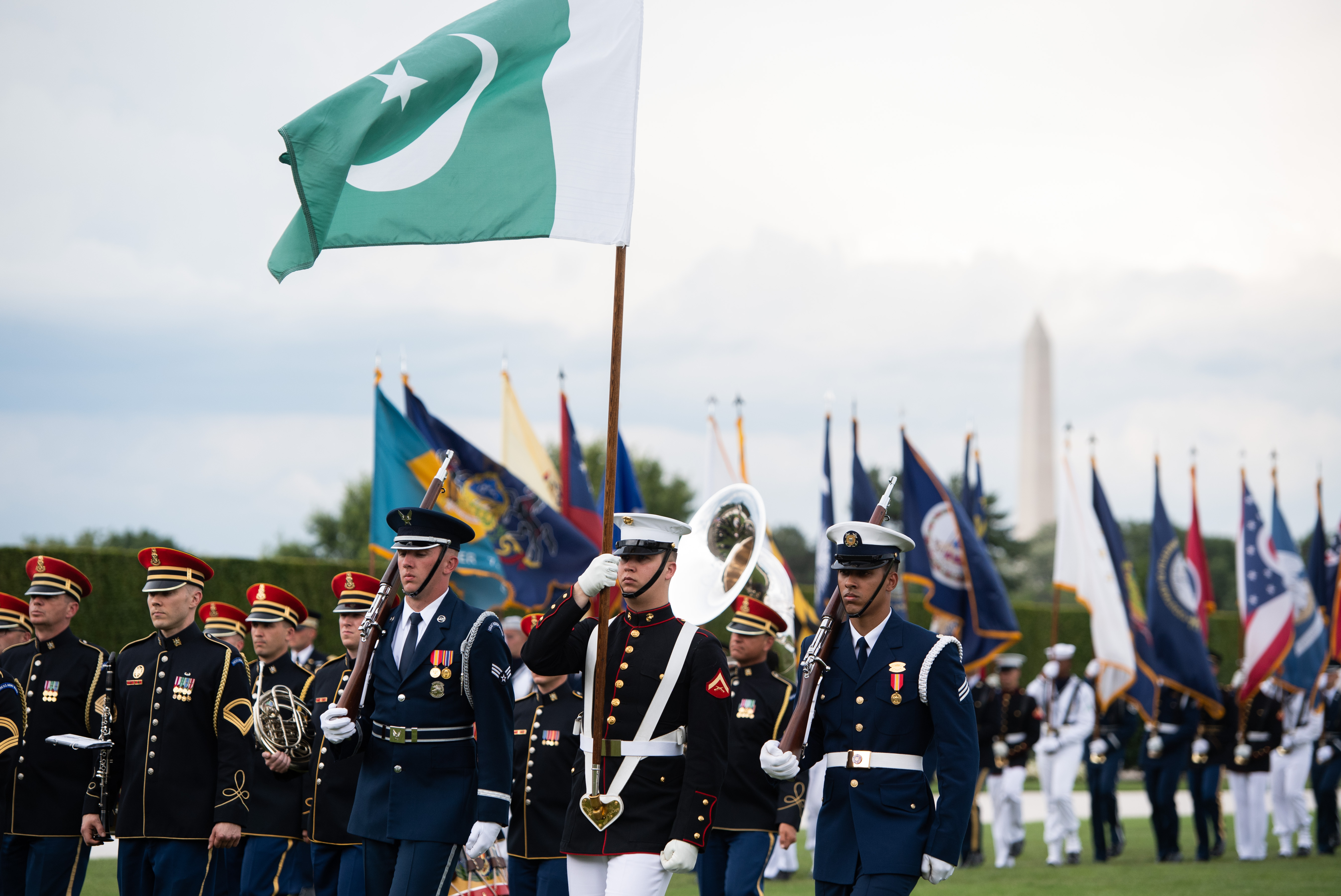 A View from Islamabad
Syed Ali Zia Jaffery
In 2018, Pakistan's Prime Minister  Imran Khan articulated his vision of seeing Pak-U.S. ties as dignified, and  based on mutual trust, respect, and friendship. Khan's stand on Pak-U.S. relations has remained unchanged since the past two decades. However, there have been very few takers of his idea, for it is seemingly too off the mark given power asymmetries and structural impediments between the two countries. More importantly, chances of establishing a broad-based relationship are marred by the impasse in Afghanistan with Islamabad  being seen through the lens of Kabul
That said, Khan, ever the optimist, went on his first official visit to Washington in order to kick start the reset process that, in his view, will help actualize his goal. Though the  primary reason as to why this visit took place was the Afghan peace process, it had many other takeaways for Pakistan, which, if consolidated, can help both countries recalibrate the terms of engagement with each other.
Ever since Senator Lindsey Graham, a close confidante of President Trump, talked up the prospects of Trump and Khan "hitting it off",  personal rapport-building between the two was termed as one of the important things to look forward to ahead of the visit. Right from the introduction of Khan as "one of the greatest athletes" to raving him as a great leader to showing deference to his viewpoint on Afghanistan, Trump showed that he took a liking to Khan. While it may sound perfunctory, it carries enough significance in Pak-U.S. ties which were beset with mistrust, and an ever-widening communication gap. This lone factor becomes all the more meaningful given how Trump and Khan are somewhat similar when it comes to conducting diplomacy. Both countries can exploit this to their advantage . The ease of communication at the highest level was something missing since the past decade; it will not only help in discussing Afghanistan but other irritants between the two countries. Both leaders struck the right chords, something which was acknowledged by the State Department. Terming the first meeting between Khan and the U.S. leadership a success, the State Department stressed the need to build upon it to achieve common goals.
The seamless start allowed Khan the opportunity  to shed light on two things: Pakistan's meritorious fight against terrorism, and India's reticence to engage in dialogue. By eloquently highlighting Pakistan's stakes in peace and aversion to terrorism in all forms and manifestations, Khan aimed to mitigate misgivings on issues other than Afghanistan. In his wide-ranging talk at the United States Institute of Peace (USIP), Khan categorically dispelled the notion of rifts or imbalances between the civil and military leadership. Effectively convincing Washington that Pakistan's government is committed to ensuring its soil is not used by inimical forces, is integral in causing a rethink about Pakistan. The enunciations on terrorism are not only important for Pakistan getting off the Financial Action Task Force's( FATF) greylist; it is central to expanding the gamut of this topsy-turvy relation. Only a change in attitude of the U.S. policymakers will pave the way to achieve Trump and Khan's desire to expand trade relations between the two countries, which was not only expressed in their joint presser but also in the White House's press release. The linchpin of Pakistan's economic diplomacy with the U.S.  is its ability to win trust of U.S.' officials who are concerned about the country's commitment to wholeheartedly flushing out subversive elements from its soil. During this three-day trip, the messaging from Khan and his delegation was quite clear in this regard.
For establishing durable and long-term relations, Pakistan's narrative did not echo where it mattered the  most : Capitol Hill. Khan receiving a warm welcome on the Hill with a resolution being put forward praising his role for peace in South Asia, is an encouraging sign which Pakistan should take note of. Engagement at the highest level on the Hill should become one of the pillars of Pakistan's diplomatic efforts in Washington if it wants to explore vistas other than those related to the Afghan quagmire.
If anything, the limelight was taken off Afghanistan when Khan called upon his U.S. counterpart to help in getting India on the negotiating table. While Trump's statement about Modi seeking U.S. mediation in Kashmir has not been fully  denied by the State Department, India has vehemently rejected it. The attention given to Kashmir during this trip became a pay-off for Pakistan. The Pakistani leadership might be keen to bring this matter up in its subsequent meetings with U.S. officials. At the very least, Pakistan will look to pressure India by getting the international narrative for talks  on its side. This, however, will hinge upon the level of trust between the U.S. and Pakistan. Also, Islamabad would broach this issue with the U.S. citing its concerns about escalation in South Asia. It is reasonable to argue that peace with India will be a major part of Pak-U.S. discussions with Islamabad emphasizing the need for the U.S. to look at ways of conflict resolution and crisis prevention in order to make the region less prone to  nuclear-tinged crises.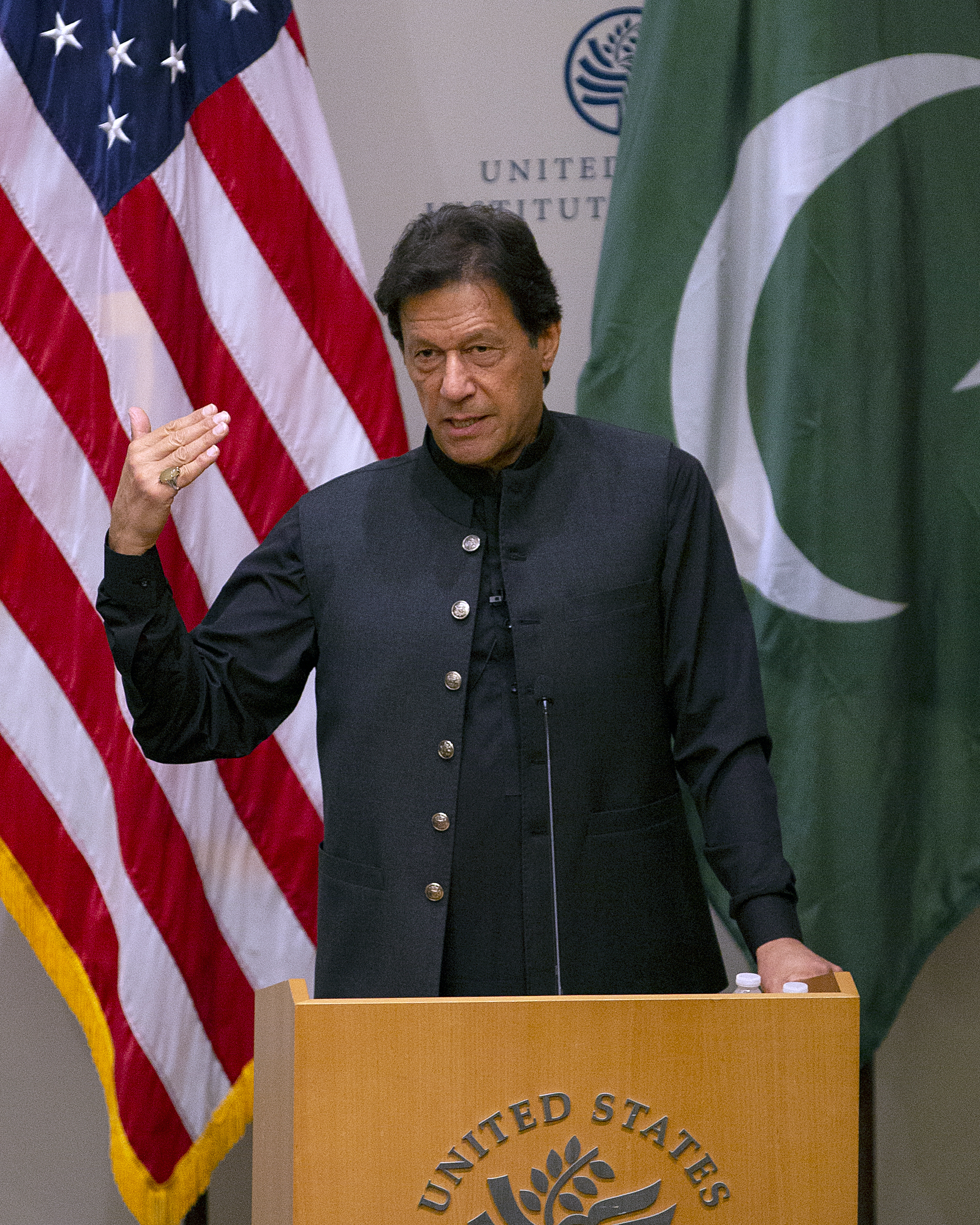 Looking Ahead
The question about how Pak-U.S. relations will pan out after any kind of a settlement in Afghanistan, is a moot one. However, there are two things that both countries can focus on in the short to medium term.  One, both countries have a shared interest in countering the Islamic State (IS). Pakistan has been a victim of attacks perpetrated by the IS. Pakistan has carried out military operations in the areas bordering Nangarhar in eastern Afghanistan to forestall the consolidation of the group on its soil. The U.S. has also applied heavy military power against the group which includes the use of the Mother of All Bombs in 2017. One of the aims that the U.S. wants to achieve from the Afghan peace process is to ensure the region does not pose a terror threat to it. The U.S. could work together with Pakistan, helping the latter fight IS in the areas bordering Afghanistan. With erstwhile tribal areas being included in Pakistan's mainstream structure, Pakistan is committed to disallowing terrorists groups to establish a foothold there once again. The cooperative framework between the two countries could include intelligence and equipment sharing, and tactical-level counterterrorism exercises.
Trade featured heavily on the agenda of the Trump-Khan meeting. President Trump talked about the great potential and need for expanding bilateral trade which stands at U.S.$ 6.6bn as of 2019. The U.S. is Pakistan's largest export market, and hence, efforts should be  made to increase the volume of exports. On the investment front, companies like ExxonMobil and Cargill have started their operations in Pakistan. An improved security profile and Ease of Doing Business index, and a new visa regime could open up new opportunities for U.S.' businesses to expand the scope and scale of their investments in Pakistan.
Another aspect that could bolster people-to-people relations, and significantly obviate trust-deficit, is Pakistan's commitment to make Pakistan a tourists' delight. A liberalized visa policy should be followed by an aggressive campaign to highlight Pakistan's tourism architecture. One of the ways to draw U.S.' attention towards tourism in Pakistan is through opening and renovating sacred places of worship of the Hindus, Buddhists, Sikhs and Christians. The opening of the Kartarpur Corridor is a manifestation of Pakistan's commitment towards religious tourism.
All this notwithstanding, the Afghan peace process is undoubtedly the biggest reason for this renewed engagement between the countries, and will greatly determine how things pan out in the near future. However, Khan's visit has laid the foundations of a reset in ties that are dissociated from Afghanistan and zero-sum approaches to the region. Constructive, meaningful and incremental dialogue between officials including Prime Minister Imran Khan and President Trump is needed to take ties forward and build roadblocks in the way of the spoilers.
Syed Ali Zia Jaffery is a Research Associate at the Center for Security, Strategy and Policy Research, University of Lahore.