Syed Ali Zia Jaffery
For Pakistan's Prime Minister, Imran Khan, a jam packed sports stadium outside Pakistan reverberating with chants for him, is nothing new. However, when such a thing happened in Doha, Qatar, earlier this year, the connotations were different. Khan made his maiden visit to Qatar and gave fresh momentum to Islamabad-Doha relations. But it was not the promise of 100,000 jobs for Pakistanis in Qatar that was important. What was striking about the visit was how it came on the heels of Pakistan's growing strategic bonhomie with the United Arab Emirates (UAE) and Saudi Arabia, two countries that continue to lead the blockade of Qatar. An open embrace of Doha days after receiving support in the hour of economic need from Abu Dhabi and Riyadh, was significant to say the least. It highlighted the ability and success of the new government in steering clear of the GCC conflagration, and strengthening relations with conflicting parties.
Though foreign policy issues should ideally not be seen through a zero-sum prism, adverse milieus compel states to take sides. Despite doubts of following a partisan approach, Pakistan had remained away from the GCC divide and the Saudi-Iranian rivalry. However, the new government found itself in a predicament given the state of the economy that required outside succor. Objections were raised over Imran Khan's overt tilt towards Riyadh and Abu Dhabi. Financial aid from the UAE and KSA prompted analysts and critics to assert that Pakistan may decide to partake in the Yemen War, something that Islamabad has long detested. The concerns were raised when the Saudi Crown Prince, Muhammad Bin Salman visited Pakistan and announced investments to the tune of $20 bn.
While Riyadh and Islamabad have talked highly about ties having gone to the next level, pundits suspect that Pakistan is likely to be Riyadh's appendage and fight against Tehran. The suspicions were exacerbated by recent statements by Iran that called upon Pakistan to take note of the alleged presence of terrorists on the  Pak-Iran border.
However, the trends in Pak-Iran relations do not give the impression that Pakistan has chosen the Kingdom over the Islamic Republic. In interviews to the Saudi media, Imran Khan has repeatedly said that Pakistan would like to help end conflicts in the Muslim world including the brutal war in Yemen. It is worth noting that during a joint press conference with the Saudi Foreign Minister, Pakistan's Foreign Minister, Shah Mehmood Qureshi said that Pakistan cannot think of harming Iran.  If this was not enough to assuage Tehran's fears, Pakistan sent a delegation to assist in investigating the bomb blast that killed 27 soldiers of the Islamic Revolutionary Guards Corps (IRGC).
It is clear that Pakistan's strong ties with UAE and KSA have not precluded it from mending fences with Iran. The Pakistan Army expressed its intent of working along with 'brotherly' and 'Muslim' Iran and even hinted at plans to fence the Pak-Iran border. The positive vibes have been visible in the fact that Iranian security officials have asserted that Pakistan is seen to be more decisive in dealing with inimical elements in the border areas of Iran and Pakistan. All of this amplifies Pakistan's desire to gradually tread the path of peaceful resolutions of outstanding areas of concern. It is important to understand that Pakistan's Middle East policy has an economics-led approach. While Pakistan has openly welcomed Riyadh's investments in the China-Pakistan Economic Corridor (CPEC), it is cognizant of the need to strengthen ties with Iran through economic integration. Thus, Saudi ingress in CPEC is not being seen as a death knell to Pak-Iran relations, especially by those at the helm.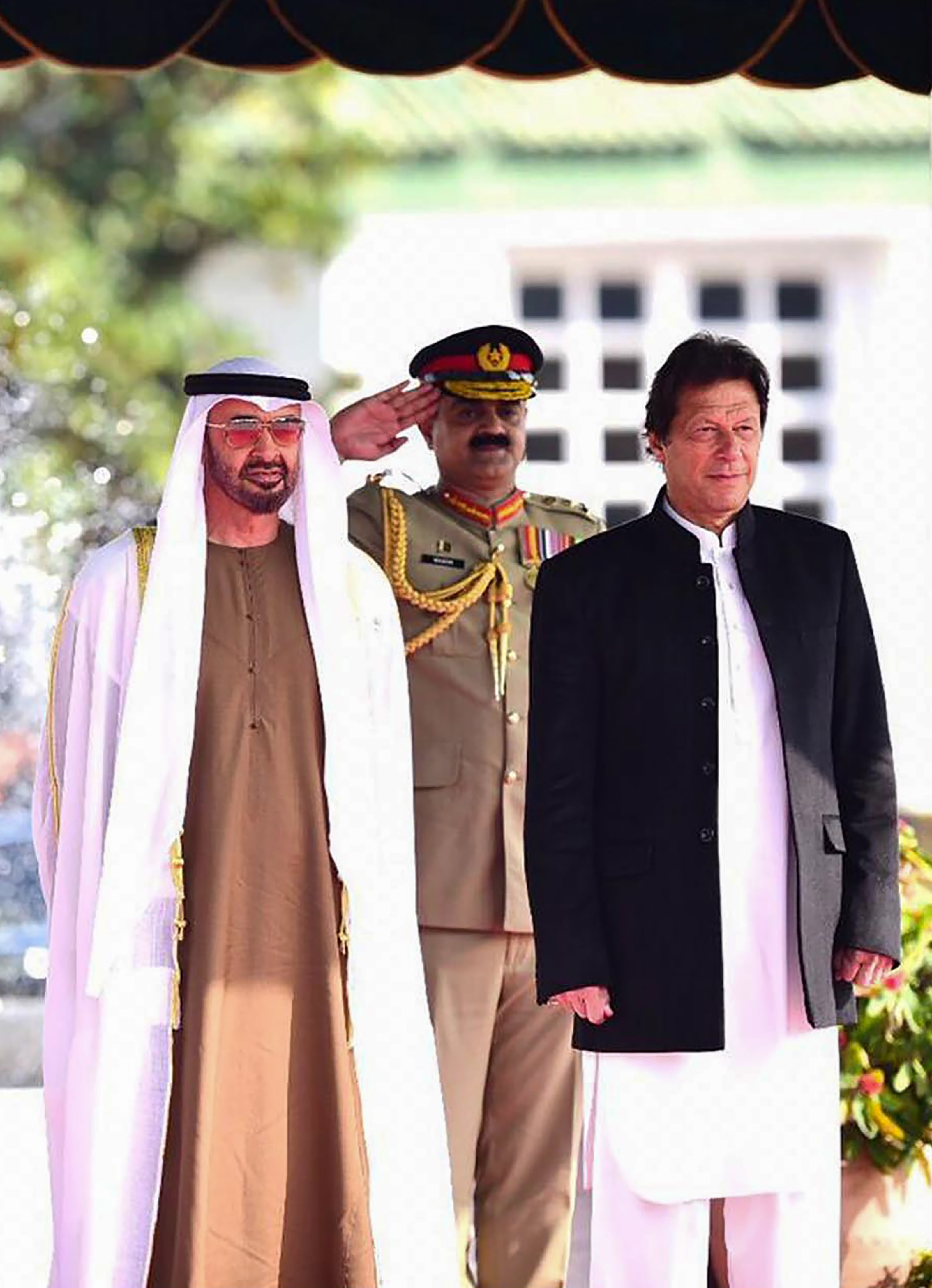 In its recent crisis with India, Pakistan has intensified its contacts with UAE and KSA. Pakistan has also  appreciated Iran's efforts to play the go-between role while maintaining robust contact with the Amir of Qatar and UAE's leadership.
If Khan's tenure is anything to go by, then Pakistan has not acted on the diktat of its major Arab allies. Pakistan's ability to act independently and get rewarded was evident in the recently-concluded conclave of the Organization of Islamic Cooperation (OIC). Pakistan boycotted the Foreign Ministers' session as a protest against UAE's invitation to Indian Foreign Minister for an inaugural  address. What transpired in the OIC meeting augurs well for the future. The OIC came out in full support of Pakistan's stance and called out Indian terrorism and gross human rights violations in the Indian Occupied Kashmir. Also, at a time when the crisis between the arch-rivals was simmering, OIC condemned Indian violation of Pakistan's airspace and supported Pakistan's right to self defense.
That said, Pakistan will be challenged to pick its best bets. However, the pressures will dissipate if Pakistan's clout, comprising  military and economic power, increases. A recovery from the economic crisis and strong leadership will be the key to taking this balanced policy a step further. Effective handling of the crisis with India at the diplomatic, political and military levels inspires a great deal of confidence when it comes to handling foreign policy issues. As the country gains strength and standing, its capacity to continue playing down the middle will expand.
Syed Ali Zia Jaffery is a Research Associate at the Center for Security, Strategy and Policy Research, University of Lahore.