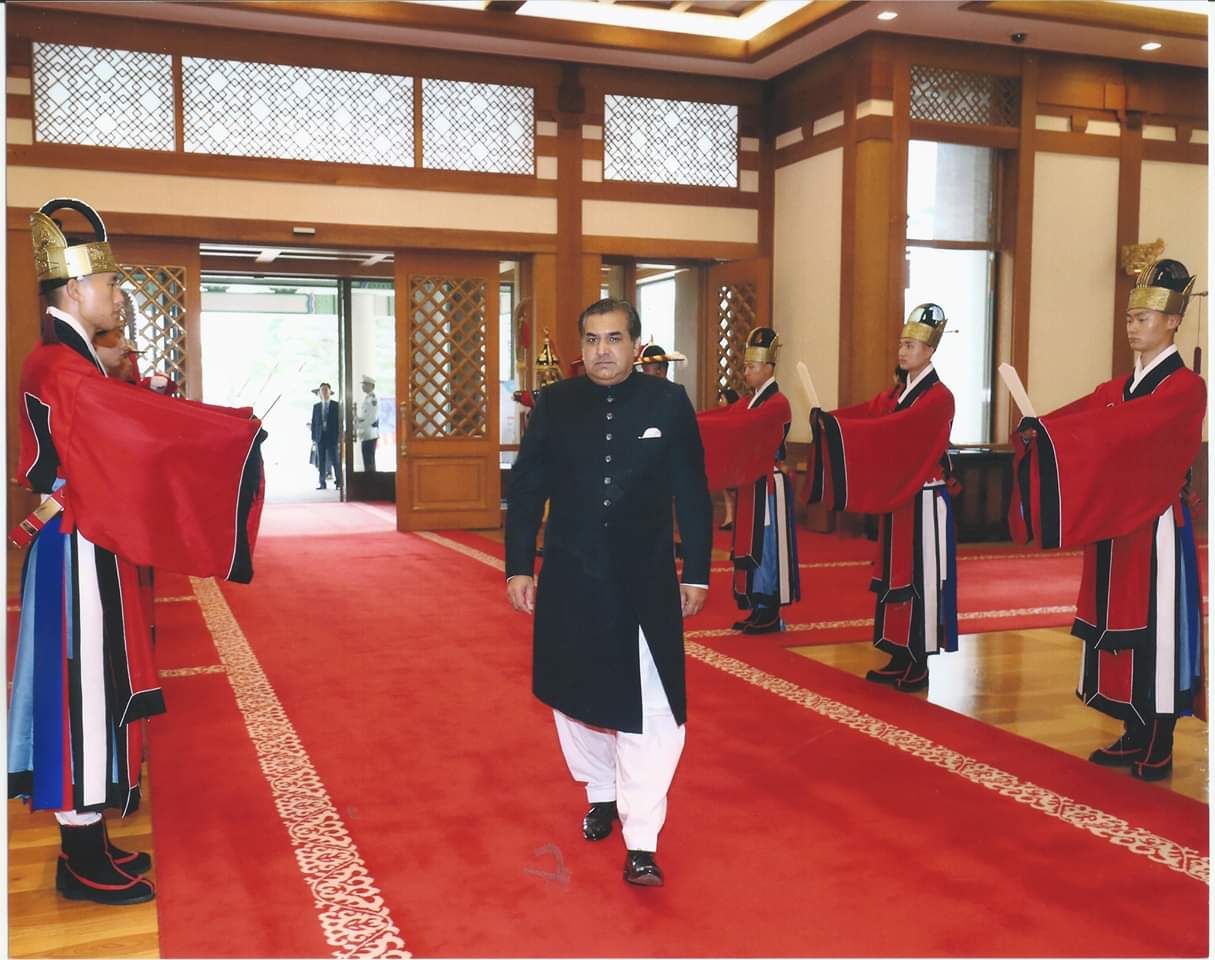 Amb. Rahim Hayat Qureshi  is Pakistan's Ambassador to the Republic of Korea . A career diplomat, Amb.Rahim Hayat Qureshi  has served at various important positions in the Foreign Office and Pakistan's Missions in Paris, Rome and New Delhi. Amb. Qureshi has extensive experience in dealing with the affairs of OIC, Europe and South East Asia. Pakistan Politico discussed the state of relations between Islamabad and Seoul, and avenues available to expand their gamut, especially in light of Pakistan's recent focus towards economic diplomacy.
Q: Having served at various positions in the Foreign Office and Pakistani missions abroad since 1992, tell us about your most challenging and enriching appointments? Also, how easy or difficult it is for a career diplomat like yourself to adapt quickly in line with the requirements of different appointments, as in your case, the switch from serving in New Delhi to Seoul?
Life of a diplomat is full of challenges and wonderful experiences. I have served in different Missions of Pakistan but this being my first ambassadorial posting holds an  important place in my diplomatic journey. Having said that, New Delhi was the most professionally enhancing experience of my career. I learnt a lot over there and was particularly lucky to have served under two very able High Commissioners. In addition, all my colleagues over there from departments and institutions were also very able and competent officers from whom I gained a lot. It is an assignment that enabled me to grow professionally as well as personally.
I was lucky enough to be offered Seoul as the first ambassadorial assignment as South Korea is a very important country in all aspects be it economic, cultural, political or otherwise. We have a trade of around $1.34 billion plus we receive development assistance to the tune of $500 million. In addition, there is a community of around 12,500 Pakistanis out of which 2500 are just students who are pursuing their Masters and PhD in STEM subjects. I am very happy these students are doing an excellent job in all fields from AI to cancer research to nanotechnology.
So overall, my experience here in Korea has been wonderful so far. While it is not easy to switch from post to post but if you have the basic attributes required for diplomacy, then you can make the transition without much effort. Amongst these attributes is a will to serve your country, an overall mindset to appreciate new cultures and vistas and an abiding interest in ensuring your country's interests are promoted at every scenario.
Q: As someone who has been a foreign policy practitioner for a good part of the past three decades, share your views with us on Pakistan's foreign policy and whether it has been adjusted to take into account changes in global and regional politics.
There are some basic guiding principles that govern the foreign policy of a country, which in Pakistan's case were highlighted by Quaid-i-Azam Muhammad Ali Jinnah in 1948. The foreign policy of Pakistan is primarily directed to the pursuit of national goals of seeking peace and stability through international cooperation. Special emphasis is laid on economic diplomacy to take advantages offered by the process of globalization to face challenges of the 21st century. Our foreign policy is also geared to project the image of the country as a dynamic and moderate society. The foreign policy of Pakistan seeks to promote the internationally recognized norms of interstate relations, i.e. respect for sovereignty and territorial integrity of all countries, non-interference in the internal affairs of other states; non-aggression and peaceful settlement of disputes. Pakistan has therefore always sought to develop friendly and cordial relations with all countries of the world. Pakistan recognizes that times are changing and our diplomacy must evolve with it. Let me take just one example to illustrate the point: the power and influence of social media and its impact on diplomacy. Communication methodology has been consistently changing from horseback riders and messengers to opening of sea lanes to telegraphs, the telephone, fax, the broadband and 5G. During all this time, diplomacy has had to evolve to take advantage of new technology. Today, is the day of social media. Twitter, Facebook, Instagram are powerful tools that need to be harnessed in order to best secure one's interests. For example, in yesteryears, diplomats used to gather at receptions to exchange notes, express view points, gather information and otherwise increase social contacts. Twitter today can be seen as analogous to that. Just as a serious diplomat would not miss an important official engagement in the same manner, it has become important for a diplomat to have social media accounts and participate actively in them. Absence from social media means you miss a good opportunity to articulate your country's positions effectively to a vast range of audience.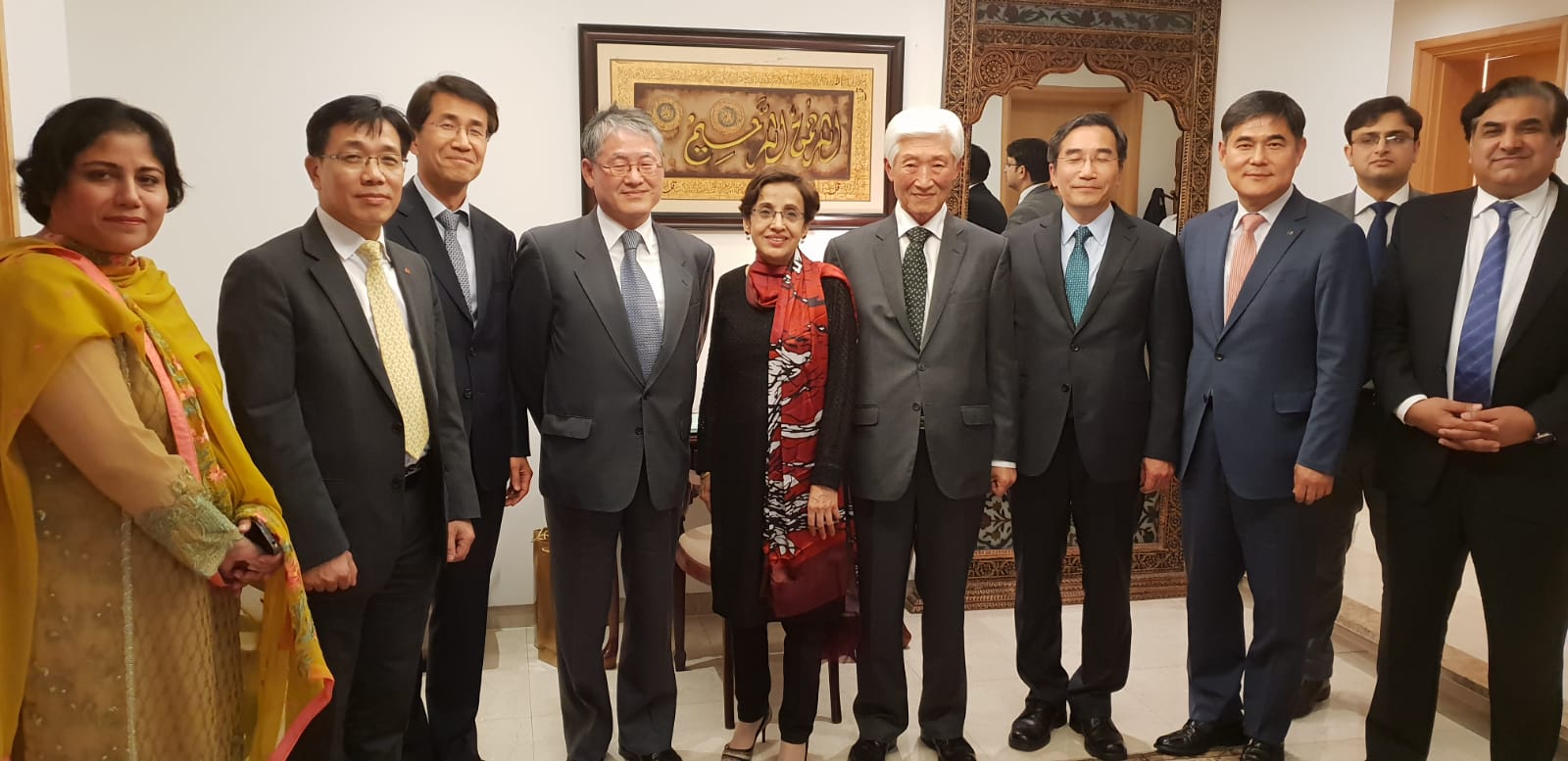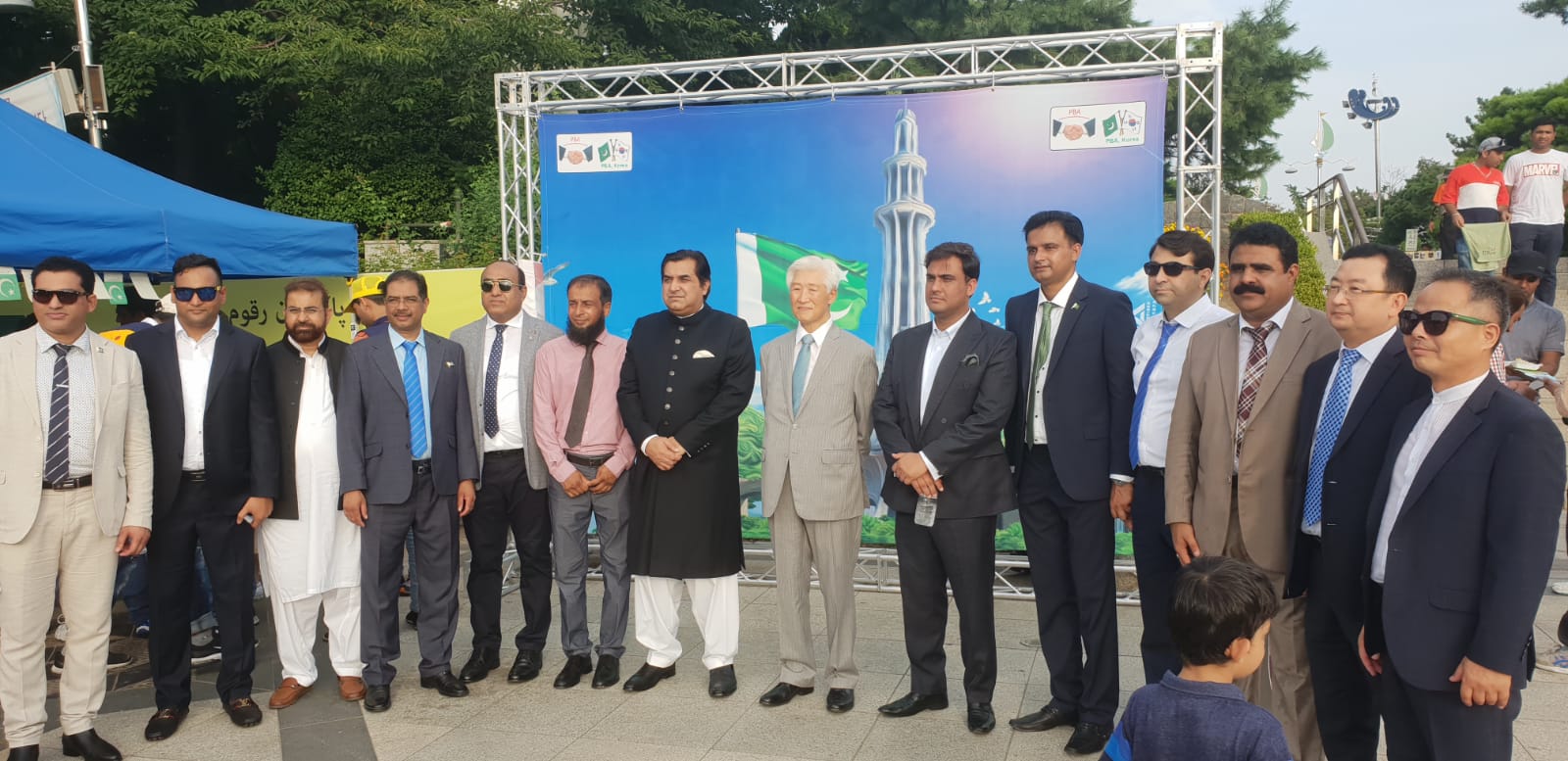 Q: You were one of the ambassadors who attended the Economic Diplomacy Conference organized by the Foreign Office, so tell us as to what role is being envisioned for economics in our foreign policy. Are we likely to tread  the path of economics-led foreign relations in the years to come?
Economic Diplomacy is the process through which countries advance external economic interest by increasing exports, attracting foreign investment and participating in work of the international economic organisations. Economy plays a significant role in the internal stability and international standing of any country. Recently organized Economic Diplomacy Conference at Foreign Office was also a step in this direction. Following key concepts and the role that Foreign Office can play in this regard were discussed which include: promotion of trade, attracting investment, job diplomacy (remittances) and, tourism promotion. Economic diplomacy is among the key priorities of Pakistan's foreign policy because economy plays a primary role in the development of a country and the rest are secondary factors. Pakistan's economy is integrated with the world having strong ties with EU, USA, Middle East, China, North East Asia through economic alliances and agreements with many other Asian nations. The importance of economic diplomacy is therefore not lost on the foreign office. For example, here in South Korea, we are consistently trying to harness foreign investment. KIA and Hyundai are putting up their plants and will start production from next year. Samsung is going to start a TV assembly plant soon. Lotte, Daelim, Daewoo and all important Korean conglomerates are being encouraged to increase their footprint in Pakistan.
Q: South Korea is one of the countries that has been accorded "Visa on Arrival" status under Pakistan's new visa policy. How is that likely to accelerate Islamabad-Seoul ties especially in the fields of tourism and trade?
It is interesting you mention this because tourism is one of the key things we are focusing on. Not many people know in Pakistan that the first person who brought Buddhism to the South of Korea was a monk named Maranantha who was from a town called Chota Lahore in Swabi in KPK. He arrived in South Korea in year 384 AD during the period of Gandhara civilization. He is held in high esteem by the Buddhist community here in Korea and this is known to us through Korean works of the 12th century such as Sanguk Yusa and Sanguk Yasi. Pakistan is the proud inheritor of Gandhara civilization with Taxila, Mardan, Swat being holy places for Buddhists akin to what Kartarpur and Hassanabdal are for Sikhs. So there is plenty of scope for Buddhist tourism. In addition, with our beautiful Northern areas, the charms of Sindh, the heritage of Lahore, the vibrancy of Karachi, not to mention the Hangol National Park of Balochistan and the wonder that is KPK, Pakistan can become a Mecca for tourists. A visa on arrival policy is just the step in the right direction.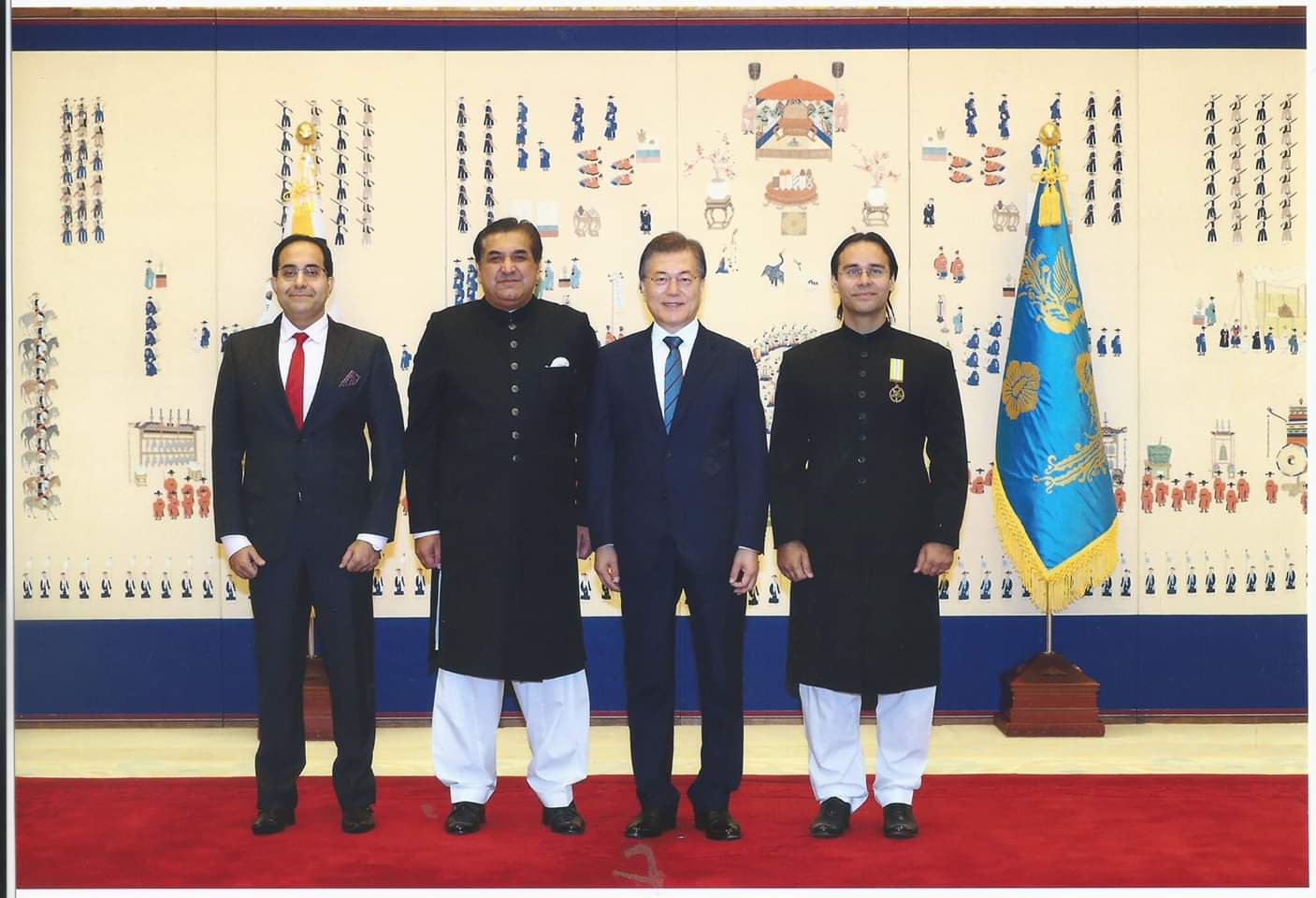 Q: In the tenth round of Pakistan-Korea bilateral policy consultations, both countries agreed to expand the gamut of their ties through interactions at the highest levels. What are the chances of our Prime Minister Imran Khan or other dignitaries visiting South Korea, especially in a bid to rally around the Pakistani community there and exploring avenues to enhance Korean investments in Pakistan?
In the recently held 10th Round of BPC, the two sides reviewed the entire gamut of bilateral relations and identified opportunities and possibilities for further deepening their relations in all fields, especially in the spheres of trade, investment, education, culture and parliamentary exchanges. I am happy to note that these consultations were highly successful. The Korean side informed us that we had been designated as a "priority economic partner". In addition, the quota for our labor in Korea has also been increased. We are also seeing a lot of forward movement in defence cooperation. A joint trade commission is also scheduled to meet soon. We also agreed to increase cooperation in the cultural sphere such as promotion of tourism, preservation and development of Buddhist sites etc. Education is another area that we focused on and hopefully Korean government will increase the number of scholarships available for Pakistani students. There have been a number of high level visits between both countries and they reflect not only the importance we attach to each other but also help in further promotion of our bilateral ties. In this context, we hope very much that this trend of important high level visits will continue.
Q: From $1.11 billion in 2016, trade volume between Pakistan and South Korea increased to $1.34 billion in 2017. In what areas can both countries trade more? Also, what and where is the potential for Pakistan to enhance its exports to South Korea?
Pakistan can enhance its exports to South Korea in textile intermediary yarn, fabric, ready made goods and made ups, home textile, seafood, naphtha, industrial alcohol/ethanol, sports goods/performance clothing, soccer balls, processed foods, leather goods and accessories. A Free Trade Agreement (FTA) study had been shared from both sides during the 2nd meeting of Joint Trade Commission held in Islamabad in 2017. The study showed that new market for 800 products will be opened to both nations and is a win-win situation for Pakistan and RoK. Furthermore, both Korean and Pakistani companies can also team up to export from Pakistan to Iran, Afghanistan and  the Middle East. We are quite optimistic in this domain as well as hope to see tangible progress very soon.
Q: The new government is keen to attract foreign investments by improving its 'ease of doing business' index. Given that you organized the conference titled Emerging Pakistan: Opportunities for bilateral Investment and Trade, what is the level of interest of the Korean business community in investing in Pakistan and what more is needed to facilitate Korean investments in Pakistan?
Strong economic and business relationship is an essential prerequisite for stable, long term and sustainable people to people relations between two countries. Korean business community's interest can be seen from the attendance at the recently held investment Conference. More than 100 companies participated in the conference and took deep interest in the emerging investment opportunities in Pakistan. Government of Pakistan has invited other countries to invest in Special Economic Zones along the route of CPEC, which can further enhance the existing economic cooperation between Pakistan and South Korea. Moreover, State Bank of Pakistan has readily resolved the outstanding issues that Korean Businessmen faced in Pakistan regarding remittances. Pakistan is providing complete legal and constitutional protection to foreign investment and there is no bar on transferring the profits earned. Many renowned and large international companies are also successfully doing their businesses in Pakistan, which is testimony to the trust in the policies of our government.
Some of the projects that are being undertaken by South Korea under Economic Development Cooperation Fund (EDCF) are IT Park, Sub-stations for Rural Distribution, 220KV Ghazi Road Grid Station, Children's Hospital and N-45 National Highway.
Q: Fairly free from geopolitical constrictions, could South Korea-Pakistan relations go on to become a success story of Pakistan's economic diplomacy in the next decade or so?
Nature has endowed Pakistan with over 900 kilometers of coastal belt suitable for deep-sea ports.  Factors like trained hard working labor, investor friendly investment policies and well planned industrial zones with all basic infrastructure, make it a choice destination for Foreign Direct Investment, however, due to external factors and long drawn struggle against terrorism, its potential has not been fully realized. The Government of Pakistan following a considered policy through Ministry of Commerce and Textile embarked on an ambitious plan to rebrand Pakistan with a well thought out  and relentless campaign under the slogan of "Emerging Pakistan".In continuity of that narrative and to further the cause of the Government of Pakistan, Embassy of Pakistan organized a one-day conference under the theme of " Emerging Pakistan – Potential for Bilateral Investment and Trade", which was attended by more than 140 representatives from important Korean companies and conglomerates. Secretary Board of Investment, Secretary Ministry of Planning, Development and Reforms and senior representatives from KPK and Punjab Boards of Investment and Trade accompanied by senior business delegates also attended the event.
We should be optimistic about the said proposition because currently RoK is the 8th largest investor in Pakistan with FDI of $7.8 million. Bilateral trade has also increased many times since the establishment of diplomatic relations. However it is still far below the potential which can be enhanced in future through mutual efforts.