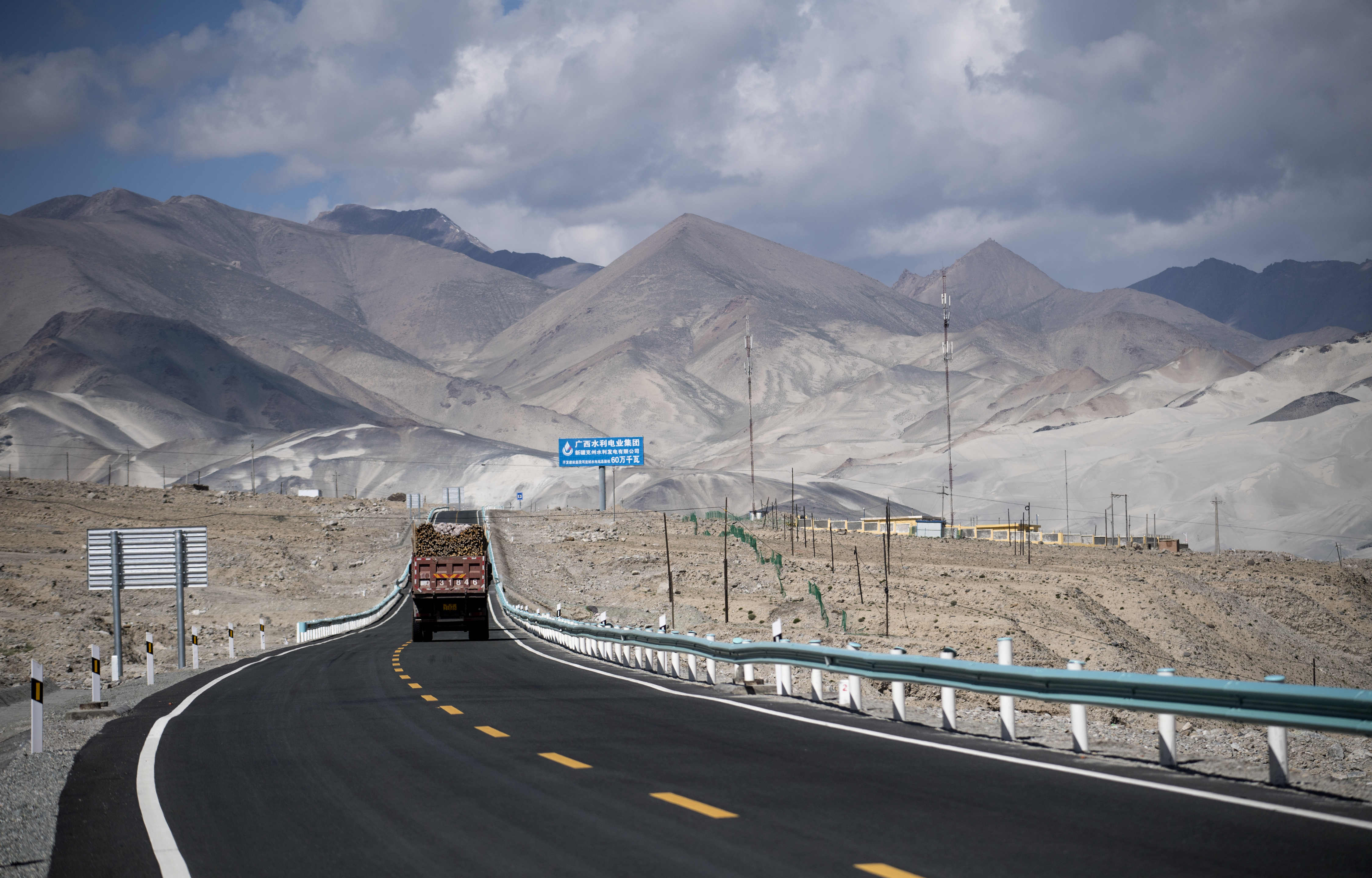 A View from China 
Ghulam Ali
Pakistani Prime Minister Imran Khan made his maiden visit to the U.S. on 21-23 July 2019. During his stay in Washington, he addressed a jubilant public gathering, met with Pakistani-American business czars, gave a talk at the United States Institute of Peace, interacted with members of Congress and addressed media. The most important of his engagements was the one-on-one meeting with U.S. President, Donald Trump.
This was the first meeting between the two maverick leaders. Earlier in January, they had encountered on Twitter. The U.S. President through a tweet accused Pakistan for not doing enough against militants on its soil. Prime Minister Khan in an immediate rebuttal reminded Trump of the losses of 75,000 Pakistani lives and U.S.$123 billion for fighting what he termed as American war while no Pakistani was involved in the 9/11. It appears that those encounters were a thing of the past.
Analysts from home and abroad termed Pakistani Prime Minister's visit a complete success. It helped in restoring trust between the two sides and indicated the resumption of U.S. assistance to Pakistan. Even though Imran Khan stated he did not talk about resumption of assistance, within days of his return to Pakistan, the U.S. announced U.S.$125m assistance for technical and logistics support for Pakistani F-16s. The main agenda of discussion between the two leaders was how to restore peace in Afghanistan. The U.S. President sought Pakistan's assistance and Pakistani Prime Minister assured him of all possible help. Does Imran Khan's visit to the U.S. and Pakistan's re-engagement with the U.S., threaten Chinese interests in Pakistan?
Pakistan is China's close ally. Both countries are strategic partners and term their relationship "all-weather" and time-tested. China has committed U.S.$62 billion investment in Pakistan under China-Pakistan Economic Corridor (CPEC), the largest investment in China's history and the largest investment in Pakistan's history. Beijing regards CPEC as the "flagship" project of the Belt and Road Initiative (BRI). Khan's visit to the U.S. has come at a time when the U.S.-China trade war is entering troubled waters. Against this backdrop, some scholars CPEC watchers speculate that the visit might affect Pakistan's traditional ties with China or at least slow down the progress of CPEC. However, it is debatable.
During his stay in the U.S., Pakistani Prime Minister referred to China on few occasions. Two of them are relevant. First, during his address to a spectacular Jalsa at Capital One Arena in Washington DC, and the second, during his talk with the Pakistani business community. While the audience in both gatherings was the Pakistani-American community, the Prime Minister eulogized China, its leadership and long-term vision and referred to it  as a source of pleasure for Pakistan to be China's strategic partner.
In his Urdu address to Pakistani-American business community, Prime Minister Khan stated that it is anticipated that China will take over the world economy because of its long-term planning and meticulous strategy and perhaps no one could compete with them. President Xi Jinping, said PM Khan, is a real statesman and that Chinese strategize long-term. PM Khan stressed that Pakistanis are lucky that Chinese have chosen Pakistan as their strategic partner and thus they have committed to investing in Pakistan which is a huge opportunity for Pakistan. Khan stated that China has signed preferential trade agreement with Pakistan as they did with ASEAN. With two trillion imports, China must reallocate industries to Pakistan.
While speaking in Washington DC, in the heart of one of the world's oldest standing democracies, PM Khan's admiration for the Chinese political system and its visionary leadership left no doubt about his strategic bend towards China. It is evident that Imran Khan is impressed by the Chinese leadership's commitment to its people, their anti-corruption drive, and their successful efforts to lift millions of Chinese people above poverty line. He intends to emulate this path to alleviate millions of Pakistanis and to give them a better future.
If history is any guide, the U.S.-Pakistan relationship has benefited China, and China-U.S. relationship has benefitted Pakistan. During the late 1960s and the early 1970s, Pakistan being close friend of both powers, proved the most effective channel for the U.S. to establish initial links with China. In July 1971, Henry Kissinger was on his visit to Pakistan from where he secretly flew to China being the first U.S. official to do so. The visit paved the way for President Nixon's visit to China in 1972. This rapprochement led to the establishment of full diplomatic ties between China and the U.S. in 1979, one of the greatest events post-War. Prior to Pakistan, the U.S. had used other channels to initiate contacts with China but they were not successful. Even though Pakistan had been facing daunting challenges at internal and external fronts at the time, yet it played its role in Sino-U.S. rapprochement.
The story of the trio does not end here. The United States, Pakistan and China joined hands in pushing the Soviets out of Afghanistan during the 1980s. Post-9/11, China was reportedly behind Pakistan's decision to join the War on Terror.
Today, the interests of Washington, Islamabad, and Beijing converge on achieving sustainable  peace and stability in Afghanistan which was also the core agenda of Khan's visit to the U.S.
President Trump seeks an exit from the war-torn Afghanistan where U.S. forces have been fighting for 19 years and have spent billions of dollars without getting any result. Withdrawal from Afghanistan is one of Trump's re-election card which he needs to use before his second term election campaign goes full gear. Peace and stability in Afghanistan will have a direct positive impact on the security in Xinjiang along with the mega project of Belt and Road Initiative (BRI). At the same time, peace in Afghanistan will directly improve security in Pakistan which is essential for the success of CPEC. Imran Khan has said at numerous occasions that no country could benefit more from peace in its neighbourhood than Pakistan. Therefore, this point of convergence between the U.S., China and Pakistan is in the common interest of all three states.
It is therefore no wonder that Chinese media gave a positive coverage to Prime Minister Khan's U.S. visit. With reference to Trump's refreshing comments to play the role of a mediator in Kashmir between India and Pakistan, the spokesperson for China's Foreign Ministry, Hua Chunying stated, "We support the international community, the U.S. included, in playing a constructive role for improving Pakistan-India relations through dialogue." Like peace in Afghanistan, resolution of the Kashmir dispute no matter with whose good offices, will add to long-term peace in the region. This again goes to China's advantage.
The resumption of U.S. assistance to Pakistan (economic, political, military) will lessen pressure on China. Previously, Pakistan depended on China for almost every project be it local, provincial or national level related to energy, infrastructure and defence. This put extra burden on China. Beijing can assist Islamabad to a certain level but beyond that Pakistan has to mobilize its own resources therefore it is imperative for Pakistan to diversify its funding sources.
The China Pakistan Economic Corridor is an inclusive project. Several countries have already joined it. Both Islamabad and Beijing welcome U.S. participation. Thus, an improved U.S.-Pakistan relations is no way disadvantageous to China-Pakistan ties. Instead, this might enable Islamabad once again to work as a bridge, a facilitator and a connector to bring the U.S. and China together on issues of mutual interest.
Dr. Ghulam Ali is Associate Professor, Sichuan University of Science & Engineering, Zigong, PR China.