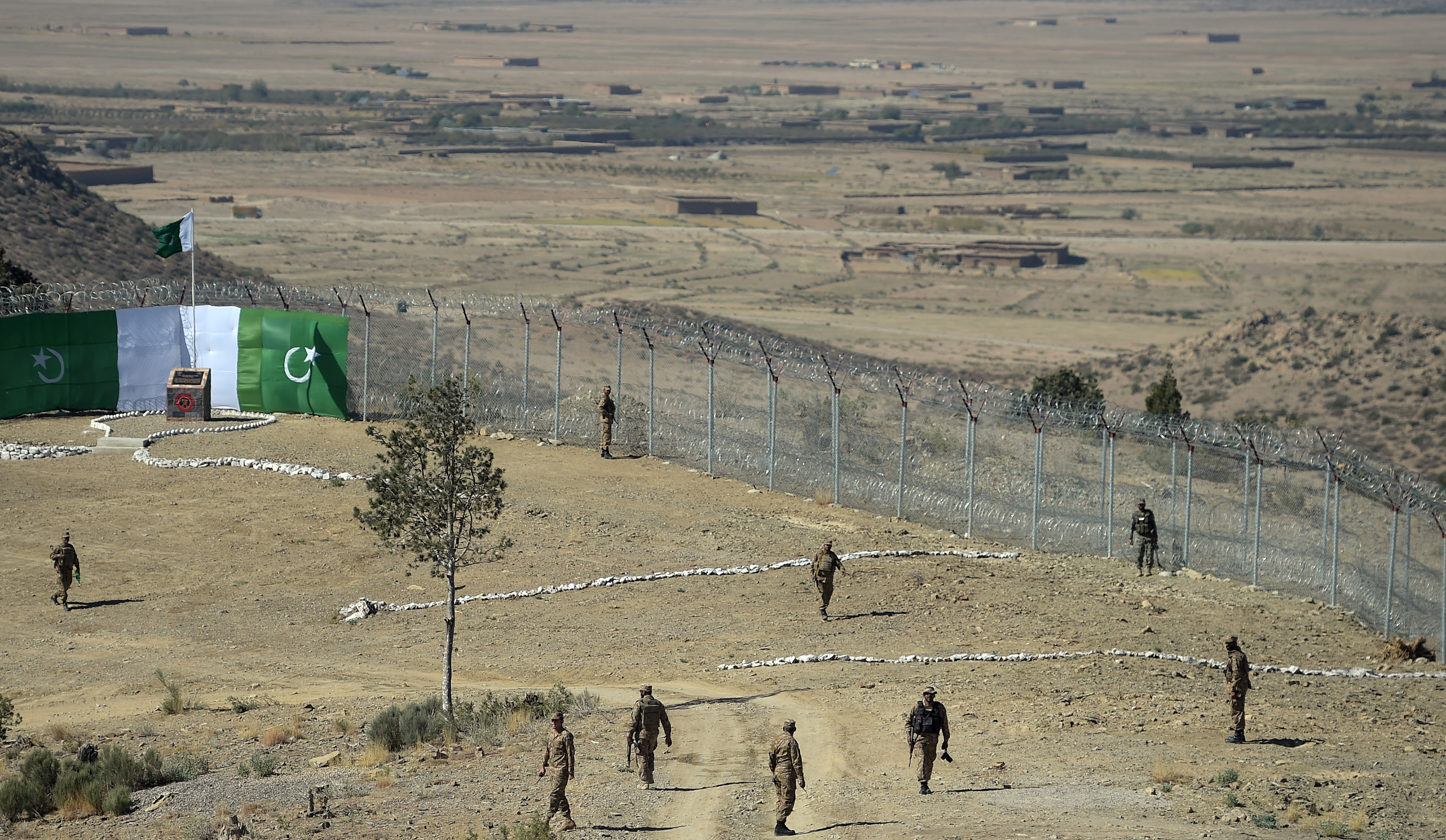 Rahimullah Yusufzai
Jamatul Ahrar and TTP operating against Pakistan from their bases in Afghanistan.
There has been enough evidence of the transnational composition of militant groups operating in different parts of the world.
The ethnic, religious and linguistic similarities, common enemies and goals, easy interaction through the internet and porous borders are some of the reasons for such groups to be able to recruit in various parts of the world. Among these groups, al-Qaeda and Taliban managed to attract fighters from different countries and ethnicities while the Islamic State of Iraq and the Levant (ISIL) went a step further and used the social media to radicalize and recruit men and women from all over the world.
The ethnic Kurds living in five countries most likely are interacting and cooperating with each other as part of the different separatist groups seeking an independent Kurdish state. It is not only Muslim militants who joined transnational militant groups. The Tamils of Sri Lanka due to ethnic reasons received help from Indian Tamils and the Tamil diaspora present mostly in Western countries.
In the Afghanistan-Pakistan region, the Afghan and Pakistani militant groups such as the Afghan Taliban-led Islamic Emirate of Afghanistan and Haqqani network linked to the Afghan Taliban, and Tehrik-i-Taliban Pakistan (TTP), Lashkar-e-Jhangvi, and others have occasionally cooperated and helped each other in the past.  The al-Qaeda and Islamic Movement of Uzbekistan (IMU) earlier and the ISIL, commonly known as Daesh, more recently have also inducted members from different countries and cultures in their ranks.
Still it came as a surprise when the outlawed Pakistani militant group, Jamaatul Ahrar, announced while claiming responsibility for the May 17 attack on a Frontier Corps convoy in Nowshera in Khyber Pakhtunkhwa that the suicide bomber was an Afghan citizen. Publicly admitting this fact was something new and, therefore, surprising.
The Jamaatul Ahrar, a splinter faction of the proscribed, mainstream militant group, TTP, issued the photo of a young man wearing sunglasses and identified him as the suicide bomber Roohul Amin aka Qari Usman, a resident of Battikot district in Afghanistan's eastern Nangarhar province bordering Pakistan.
It was apparently the first time that the Jamaatul Ahrar, led by an Afghanistan-based Pakistani militant Abdul Wali aka Omar Khalid Khorasani, publicly admitted that an Afghan national recruited by it had carried out the suicide bombing in Pakistan in which 14 persons, including seven soldiers and seven civilians were injured. If true, this showed the evolving transnational composition of Jamaatul Ahrar and certain other militant groups.
The Jamaatul Ahrar and TTP leadership shifted to Afghanistan around 2009 after major operations by the Pakistan military against the local and foreign militants in Swat, South Waziristan, Mohmand, Bajaur and other tribal regions of the erstwhile Federally Administered Tribal Areas (FATA), but the focus of their attacks has always been Pakistan.
It was no coincidence that another suicide attack was undertaken in Pakistan's Balochistan province also on May 17 and this time the military's media wing, Inter-Services Public Relations (ISPR), reported that "all five attackers were apparently Afghans." If confirmed, this was another indication that Afghan citizens recruited by Pakistani militant groups were willing to undertake terrorist attacks in Pakistan. The attack, which caused injuries to eight security forces' personnel, was claimed by the TTP led by Maulana Fazlullah, who was killed in a US drone strike in mid-June in Afghanistan's eastern Kunar province. All five TTP attackers were killed before they could enter the Frontier Corps' Madadgar Centre in Quetta and cause further damage.
In both cases, the attackers were on a major suicide mission on the same day and the target was the Frontier Corps, the paramilitary force that serves in the frontlines of the war against terrorism and is deployed in FATA and all over the western border with Afghanistan. More importantly, the attackers were said to be Afghans working for two Pakistani militant groups that have found safe havens in Afghanistan after losing control of territory in Pakistan. Until now, many Pakistani militants were fighting for Afghan militant groups and also the ISIL's Khorasan province chapter, but the trend seems to be changing as Afghans appear willing to fight on behalf of Pakistani terrorist organizations.
The TTP and Jamaatul Ahrar have had an uneasy relationship since August 2014 when the latter broke away after criticizing Maulana Fazlullah for deviating from TTP's policies.  Though the two groups have never fought each other and have reportedly even cooperated while planning and executing terrorist attacks in Pakistan, their differences due to personality clashes and tactics have yet to be bridged. At one stage, the Jamaatul Ahrar announced its affiliation to Daesh, but the decision was withdrawn due to unspecified reasons. It is possible the move created differences in its ranks. Or the likelihood of a hostile reaction from the Afghan Taliban, which has been fighting Daesh for control of territory in Afghanistan, made the Jamaatul Ahrar leadership to reverse the decision.
The Jamaatul Ahrar is one of the most violent militant groups and has claimed responsibility for scores of terrorist attacks, including the one at Wagah near the border with India in November 2014 in which 55 persons were killed and more than 200 sustained injuries. Pakistan's efforts to get it labelled as a terrorist organization finally succeeded on July 6, 2017 when the United Nations Security Council imposed sanctions on the group. However, Islamabad's campaign to have its leader Omar Khalid Khorasani declared as a wanted global terrorist has yet to succeed due to opposition by the United States of America. As the Jamaatul Ahrar head is based in Afghanistan, it seems the US forces in the country and the Afghan government would have to accept responsibility for arresting him once he is declared a global terrorist.
As for the TTP, the UN Security Council sanctions committee included it in its list in July 2011. The US had declared the TTP a foreign terrorist organization in September 2010 and announced a reward of $5 million for information leading to Maulana Fazlullah's arrest. Both Fazlullah and Omar Khalid Khorasani, for whose capture a reward of $3 million was announced by the US, remained at large even though they were based in Afghanistan and had been regularly claiming responsibility for attacks in Pakistan.
Maulana Fazlullah, who belonged to Swat, has finally been eliminated in the US drone strike in the eastern Kunar province, but the threat posed by his group primarily to Pakistan would not end until the TTP cadres find it difficult to operate from their safe havens in Afghanistan. His successor Mufti Noor Wali Mehsud is apparently an even more radical and committed militant because he is both a fighter and an ideologue. The fact that he belongs to the Mehsud tribe from South Waziristan where the TTP was founded by Baitullah Mehsud in December 2007, makes it obvious that the group's leadership has returned to the Mehsuds from Swat and its new leader will strive to make his presence felt in future.
As for the Jamaatul Ahrar head Omar Khalid Khorasani, there were reports a few times that he has been killed or injured in Afghanistan. However, the reports were never confirmed. It is possible he was wounded in action as he apparently became inactive for a while. Though it was reported in October 2017 that he was killed in an American drone strike in Afghanistan's Paktia province, it wasn't true as the US State Department added his name to its Rewards for Justice wanted list in March 2018.
With both TTP and Jamaatul Ahrar still operating from bases in Afghanistan and reportedly cooperating with the ISIL Khorasan unit that partially controls three districts in Nangarhar province bordering Pakistan, Islamabad has to be alert to this omnipresent threat.
The evolving transnational composition of these Pakistan-focused militant groups even if slow enhances the threat to Pakistan. The ideal way to counter this threat would be for Afghanistan and Pakistan to cooperate in tackling all such militant groups. Another way would be to facilitate a peace agreement between the Afghan Taliban and Kabul to prevent the transnational militant groups with a global agenda from exploiting the situation to their advantage.
Rahimullah Yusufzai is the Resident Editor at The News International, Peshawar and is a Correspondent of BBC World Service