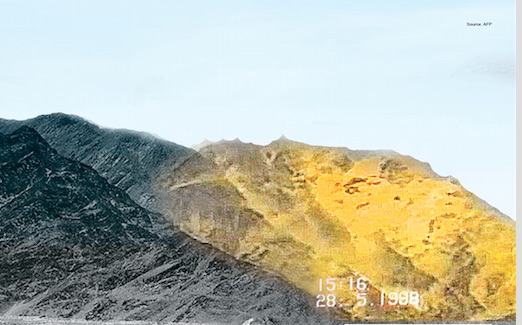 Salman Bashir
Pakistan's nuclear tests on 28 and 30 May 1998 marked a watershed in the nation's quest for security. The devices tested conformed to weapon configuration capable of delivery. At one go, Pakistan had established strategic equilibrium in South Asia and neutralized India's conventional preponderance. Nuclear weapons together with an effective missile program were henceforth guarantors of the state's sovereignty and territorial integrity. Twenty years on, Pakistan's strategic weapons capability is robust. In these years, the doctrine of minimal credible deterrence has guided the development of Pakistan's strategic capabilities on land, air and sea, including second strike options.
Pakistan did not initiate the nuclearization of South Asia. For almost twenty- four years Pakistan tabled resolutions in the UN General Assembly calling for establishing a nuclear weapon free zone in South Asia. India voted negative annually and opposed also the proposal for establishing a zero- missile zone in the region. The Indian nuclear tests on 11 May 1998 were a provocation.  Pakistan had no other option but to respond. Subsequently, all Pakistani initiatives advocating strategic restraint in South Asia and numerous bilateral proposals in this regard were stone walled by India.
The root cause of the intensely adverse relationship between Pakistan and India is the latter's inability to accept the existence of Pakistan as an independent state and establish peaceful cooperative relations on terms of equality. The nature of this adversarial relations has not changed. India has sought to reassert its conventional superiority by toying with dangerous concepts, such as the "cold start". Indian war machine has continued to contemplate conventional conflict under the nuclear over hang. Pakistan has frustrated these designs by developing battle field nuclear response. In the meanwhile, India has attempted to field nuclear weapons at sea obliging Pakistan to develop sea- based deterrence.
It is evident that proscription of war between Pakistan and India is the only rational option. Unfortunately, India has been blinded by its hegemonic ambitions. In the ensuing situation, asymmetrical warfare is being carried out across a broad range of domains. This includes fomenting subversion, insurgencies, terrorism and a hybrid fifth generation war with propaganda and cyber components. The break down of ceasefire on the Line of Control in Kashmir is symptomatic of renewed Indian efforts to hurt Pakistan as it deals with the effects of the conflict in Afghanistan on its western border.
Alas the dream of durable peace continues to elude the peoples of Pakistan and India. The Pakistani state has no option but to continue to develop effective capabilities to deal with the cross- domain challenges to its security posed by India. On the other hand, it is evident that India remains tied to Pakistan in a strategic equation and thus unable to escape South Asia's gravitational pull thus blunting its ambition to be rated as a global power. It is unbelievable that a large and one of the most populous countries of the world would so willfully pursue policies that are at total variance with the interests of its own teeming millions for socio-economic development and remain wedded to militaristic notions of power that are deleterious to stability and peace in South Asia.
Having ensured its security, Pakistan must now prioritize its economic development. Indeed, the logic of securing nuclear deterrence was that it will unfetter us from security anxieties and enable us to devote ourselves wholeheartedly to achieving prosperity. Twenty years after the nuclear tests, it is time now to bring about an internal transformation of character that is worthy of our status as a nuclear power. Pakistan's geo-strategic importance as a pivot for peaceful commerce among all of its adjoining resource rich regions beckons us to follow enlightened forward-looking policies to extend the arc of economic cooperation for win-win partnerships thus radiating stability and peace premised on development and prosperity.
Ambassador Salman Bashir is a former Foreign Secretary of Pakistan and Ambassador to China, India and Denmark