Aisha Saeed 
The current turmoil in the Middle East predates the recent developments in the region. Home to several Arab countries that are closely knit in terms of geopolitical connectivity and religion, this particular bloc of nations is resource-abundant and conflict-prone. During the past few years, the region has gained importance in international politics on an unprecedented level.
The Middle East has become a battlefield for power. The assassination of Qasem Soleimani by the U.S. military in Iraq sparked fears of war. The volatile nature of the situation threatened and still threatens to engulf the entire region once again. Washington and Tehran stood perilously close to another war. Pakistan's top military brass was soon taken into confidence. This time, Pakistan was asked to intervene as an arbitrator to de-escalate the tension between Iran and the U.S. Understanding the immediate repercussions of a war unfolding next door, Pakistan quickly sprang into action.
"After the missile attack in Saudi Arabia on the oil facility, Pakistan played its part. We spoke to Saudi Arabia, we went to Iran, spoke to the U.S. last September and October. And actually, we feel we played our part bringing down tensions. But of course, you know, there has to be some more for a permanent solution. At the moment, things are still tense. But for the time, I feel that we have averted war" Pakistan's Prime Minister Imran Khan told a Turkish news agency. The Prime Minister's firm stand on Pakistan becoming a partner in peace rather than that in war, has fueled the country's recent shuttle diplomacy in the Middle East.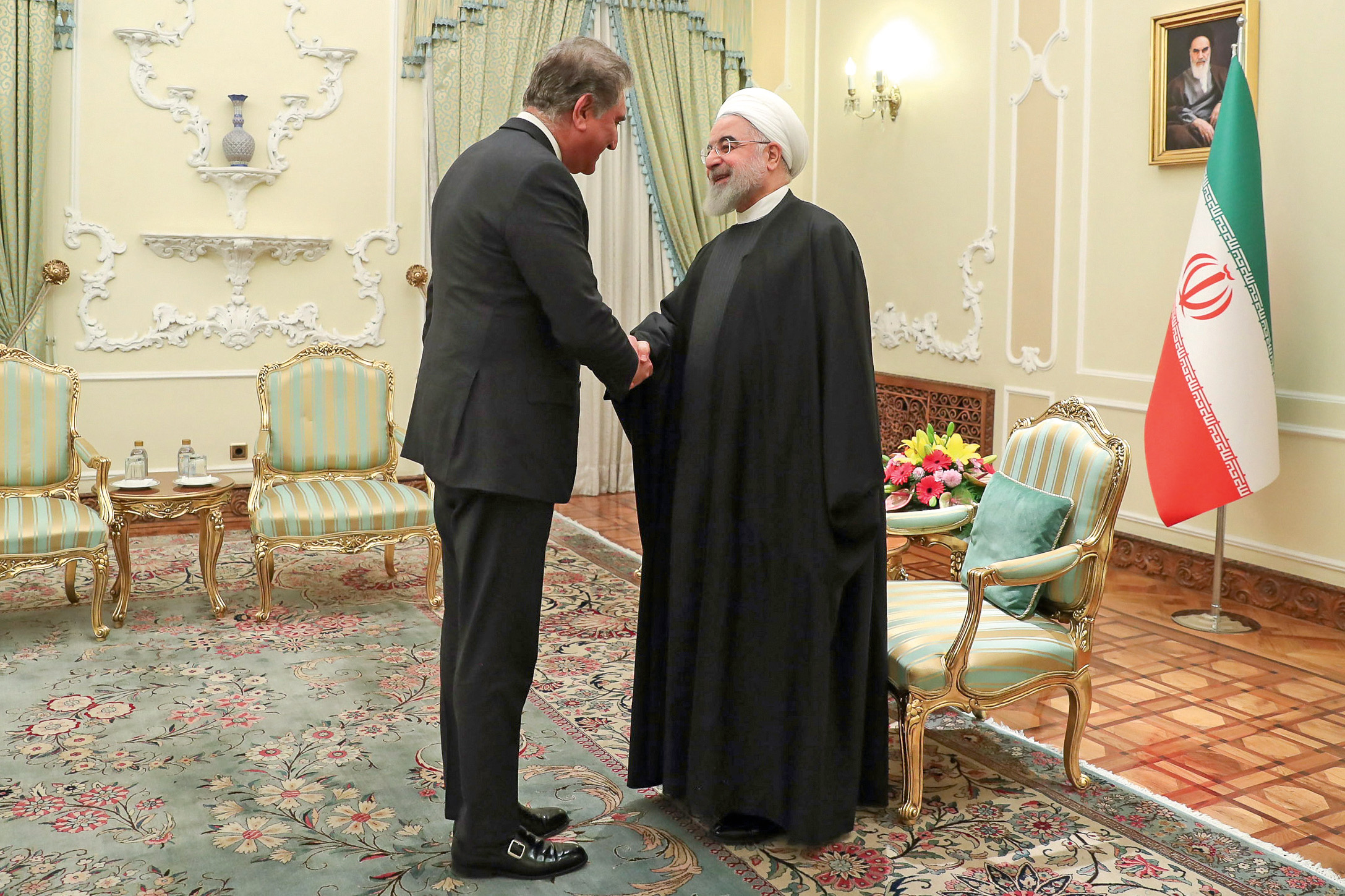 Pakistan's labor for de-escalation has seemingly paid-off so far, as an Afghanistan-like situation has been averted. This is something that the U.S. has also recognized and appreciated. The confidence bestowed on Pakistan by the United States signals a policy shift. Khan since taking office, made it clear that the country would no longer participate in a war nor fight anyone's war.
The Prime Minister launched his diplomatic peace initiative through his top aide and backdoor diplomacy. War mongering has lessened but tensions still remain high, keeping the region and Pakistan on its toes.Pakistan has an onerous task ahead of it. If the policy of playing down the middle between Tehran and Riyadh was hard, doing so between Tehran and Washington is even harder.
Iran was one of the first countries to recognize Pakistan after its independence. Despite the Sunni- Shia division prevalent in Pakistan, Islamic identity and cultural antecedents formed the basis of a very robust relationship. Pakistan shares a 959-kilometre-long border with Iran. The neighbouring country is sacrosanct for the Shia population in Pakistan. The bilateral ties between Pakistan and Iran have remained lukewarm since the past two decades. A surge in cross border attacks and other illegal activities made Pakistan consider fencing of the open border. Iran started becoming a security irritant for Pakistan. Due to the influence of Iran, many Pakistani nationals were allegedly being sent to Syria to fight. This claim caused great concern for Pakistan. India later used Iran's Chabahar port and network as a geostrategic card against Gawadar. However, both countries are gradually mending fences by trying to resolve some tactical-level issues.
On the other hand, Pakistan and the U.S. are fast-resetting their fractured relations. This has implications for Pakistan, for it could quickly get caught in the crossfire, should tensions escalate between the U.S. and Iran. The United States had been encouraging Saudi Arabia to attack Iran over its involvement in Yemen. The attack on the oil installations in the Kingdom gave the U.S. a reason to extend its military presence in Saudi Arabia. In such a scenario, an avowed alliance with one party would have weakened Pakistan's policy of neutrality. Pakistan's peace efforts during the recent skirmish between Iran and the U.S. were made for a number of reasons. Strategically, Pakistan needs a stable region to execute CPEC to its full potential. Pakistan's other concern is Iran's soft corner for India which has the tendency to be exploited leading towards sectarian and terrorism-related violence in Pakistan. A number of trade and energy projects between Pakistan and Iran remain hampered due to political interference from Tehran's nemeses. The Iran–Pakistan gas pipeline (Peace Pipeline) has not seen completion. Iran has also remained active in Afghanistan. A war between Tehran and Washington is likely to bring the scourge of sectarian battles back inside Pakistani territory. Thus, Iran has the ability to pull the plug on the U.S at Pakistan's expense.
Learning from its previous experience, Pakistan has now committed itself to working towards putting out fires in the region. For now, this approach is working. Khan's diplomatic blitz, launched at the height of the U.S.-Iran crisis, is propelled by Pakistan's own interest. A war between the old foes will directly affect Pakistan, and could be crippling for its weak economy. However, these much-needed peace efforts could be dealt a severe blow, if Islamabad is seen bending towards one of the parties in the conflict.
While many laud Pakistan's efforts to maintain peace in a hostile environment, the situation may not remain the same for long. Neutrality in a conflict is a tricky card to play. Pakistan attaches great importance to its bilateral ties with U.S., Iran and Saudi Arabia. Though Pakistan is not firmly sitting in one camp as opposed to the other, it must ensure that improvements in its ties with Riyadh and Washington do not disturb its balanced approach in the Middle East. On the face of it ,the task is a difficult one, requiring deft diplomacy.
As Pakistan comes out as an important and willing mediator, it must ensure that neutrality continues to guide its policy in the Middle East. This way, Pakistan will avoid the costs associated with taking sides in a long and debilitating war. Pakistan's new role requires it to tread cautiously while avoiding over-indulgence and grandstanding.
Aisha Saeed is an independent analyst on media and foreign policy of Pakistan and a feature editor at Academia Magazine.