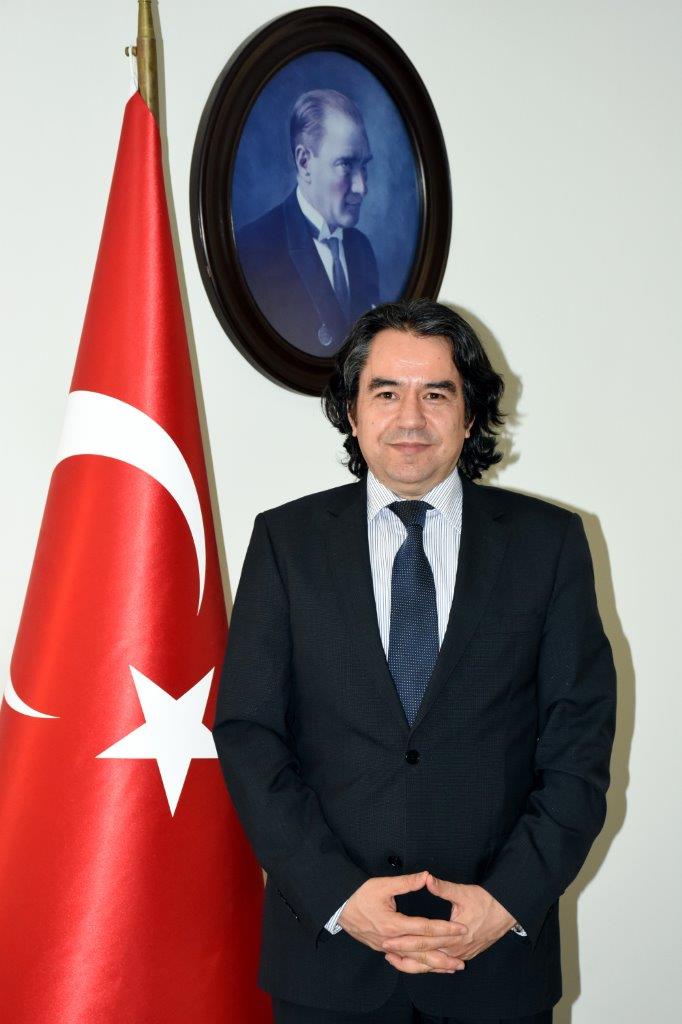 Pakistan Politico – Exclusive Interview

Ambassador Ihsan Mustafa Yurdakul is the Turkish Ambassador in Islamabad since 2018. Amb. Yurdakul is a career diplomat and has served in various world capitals including Sofia, Vienna and Berlin. He has played a significant role in enhancing bilateral relations between Pakistan and Turkey. Pakistan Politico discussed with him some of the challenges and opportunities in Pakistan's relations with Turkey. 
Q: As a veteran diplomat, tell us how different and challenging has the conduct of diplomacy been in South Asia as compared to other regions you have served in?
During my career, I have served at our Missions in Sofia (Bulgaria), Athens (Greece), Vienna (Austria) and Berlin (Germany). Of course, each country has its own dynamics and code of conduct in the field of diplomacy.
South Asia is one of the world's most populous and fragile regions in the world, but at the same time, offers great potential in a wide range of fields. Turkey shares deep-rooted historical and cultural bonds with the South Asian countries. Turkey has a strong will to further develop its relations and cooperation with these friendly countries.
Exploring the many facets of this dynamic region, in general, is a fabulous experience for me. We see that with economic growth averaging 6 percent over the last two decades, South Asia has one of the world's most dynamic economies, yet its member states have failed to reap the full benefits by developing strong commercial and political relations with each other. In my opinion, more diplomacy, more economic integration and more dialog should prevail in the region.
On the other hand, serving particularly in Pakistan, speaking frankly, as a Turkish Ambassador is a privilege that one can only enjoy in a few countries in the world.
Although the diplomatic relations between Turkey and Pakistan were established in 1947, the foundations of the friendly and brotherly ties between the two peoples that was supported by common religious and cultural values go centuries back. This admirable legacy is a source of pride for us. Me and my colleagues feel these special ties every day of our stay here.
Q: One of the hallmarks of strong ties between Ankara and Islamabad has been mutual admiration of both countries by the peoples of Turkey and Pakistan. According to you, what are the main factors behind this inherent binding force?
Looking at the general course of historical relations of the two nations, it can be seen that the contacts, which started with a letter by the Muslims of the Subcontinent to Fatih Sultan Mehmet Han following the conquest of Istanbul, have continued from time to time during the Ottoman period. Our friendship, which is reinforced with the support of the Caliphate Movement of Subcontinent Muslims and the personalities such as Allama Muhammad Iqbal, the Great Poet of the East, at the time of struggle of the Ottoman Empire against the imperialist powers, has earned an unforgettable place in the memory of the Turkish people. Since the establishment of diplomatic relations in 1947, the unconditional and full support of the people of the two countries to each other during difficult times has enabled the bilateral relations to gain a very special nature.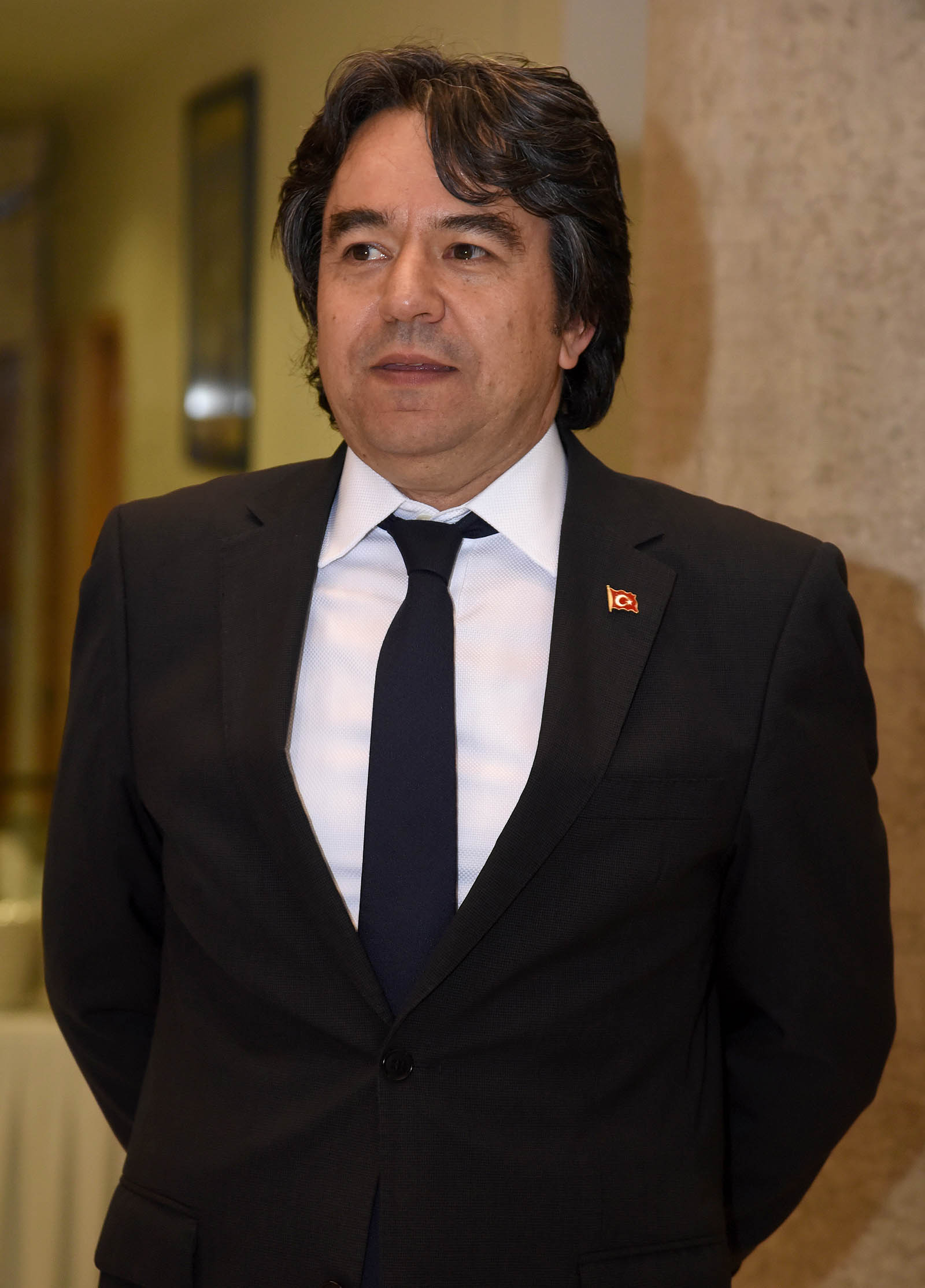 Q: Given strong affinities between the two nations, what role can cultural diplomacy play in further bolstering Pak-Turk relations. What steps is your Mission taking in regard this all-important strand of diplomacy?
Cultural diplomacy has a significant role in further bolstering Pak-Turk relations and we attach great importance to that specific part of diplomacy.
In this context, we continue our efforts to increase people to people contacts so as to hand the close bonds inherited from past generations and historical experiences to our future generations. With the contributions of our institutions in Pakistan, like Turkish Maarif Foundation, the Turkish Language Department in the NUML Islamabad, Yunus Emre Turkish Cultural Centre in Lahore, we  are serving our significant goal of getting the Turkish and Pakistani peoples even closer.
In 2017, we celebrated the 70th year of Pakistan's creation as well as the 70th anniversary of the establishment of diplomatic relations between Turkey and Pakistan with reciprocal cultural events.
As we all know, people of Pakistan have a huge interest in Turkish culture. We are trying our best to reciprocate this demand. With our cultural events, we aim to promote the cultural, artistic and gastronomic values of our country in Pakistan.
In the last two years, our Embassy has organized events and activities such as "Turkish Food Festival", "Turkish Movie Nights", "traditional Turkish art courses", "photography exhibitions". We are also celebrating our important days in different universities of Pakistan.
We also have some projects on common historical heritage of both countries. With the support of our relevant institutions, we aim to realize these projects in the near future.
Q: Recently, Pakistan, Turkey and Malaysia agreed to strengthen and make OIC an effective forum. What is your blueprint for OIC, and how will that further make Turkey's diplomatic support for Pakistan on the Kashmir issue more robust?
Malaysia and Pakistan were key partners for Turkey in OIC. On 30 May 2019, Foreign Ministers of the three countries came together in the Trilateral Meeting in Jeddah.  As major democracies and economies of the Islamic World, we would further our cooperation and would make better use of our combined potential. In this way, we have decided to work closer at the organizations of  OIC and D-8. Turkey focuses in particular on the reform of the OIC, settlement of conflicts, mediation, humanitarian aid and women rights issues. We wish transformation of the OIC into a more active and efficient organization. The contributions of Pakistan and Malaysia in the reform process will be valuable
Regarding the Kashmir issue, our position is well known by the international community. We believe that this issue should be resolved through dialogue between Pakistan and India on the basis of the relevant UN resolutions and in line with the aspirations of the people of Kashmir.
President Erdoğan underlined Turkey's readiness to enable dialogue among the parties of the issue, on the occasion of his last visit to India. As a member of the OIC Contact Group, we will continue to support all efforts directed to a negotiated settlement.
Q: In his visit to Turkey, Pakistan's Prime Minister, Imran Khan stressed the need for increasing bilateral trade and investments in Pakistan. What is the potential of expanding economic relations that can help achieve both these goals?
Even though it is at a significant level, over the years the economic relations relatively lapse behind the historical, cultural and political relations between Turkey and Pakistan. Economic relations have not yet made the big leap that we all expected and it is well behind its potential. One can point out several reasons for that, but today most of these reasons are not on the table anymore. The leaders of the two countries are aware of this and showing the necessary leadership to put the economic relations back on the growth path. Right now, the two sides are very near to conclude the Strategic Economic Framework that will provide an action plan to enhance the economic relations.
The bilateral trade volume was over 1 billion USD five years ago with a high trade surplus of Pakistan. Today, the volume is around 790 million USD but we have more balanced trade, which we believe, is more sustainable. However, these levels are just not acceptable when you have a 200 million country on one side and 80 million on the other with a significant industrial capacity and a background of excellent political, cultural and historical relations. We hope the bilateral trade will keep its course and continue to increase over the years.
On the other hand, trade volume is just the tip of the iceberg. Economic relations contains several components such as investments, tourism, defense industry, transportation, etc. and I am very happy to see in every single component we are improving our relations. Turkish companies have investments of more than 1 billion USD in Pakistan and this does not include the construction projects carried out by Turkish companies which value around 3.4 billion USD. There are 24 Turkish companies in Pakistan that create employment for more than 6,000 Pakistanis. More is yet to come as we see newcomers like Hayat Kimya and some well-established Turkish companies like Arçelik (Dawlance) recently announced to expand their operations in Pakistan.
I sincerely believe that economic relations will gain speed and achieve these goals. I think the sky is the limit for our economic relations because there is no other example of two countries with excellent political relations like Turkey and Pakistan. It is time for it to reflect in the economic relations.
Q: Turkey has expressed its keenness to join the China-Pakistan Economic Corridor (CPEC). What factors drive this interest in the project, and what are the chances of Ankara becoming a part of it in the near future?
Let me briefly explain Turkey's vision for regional integrated transport corridors. The shift of economic gravity towards emerging economies in Asia generates continuous growth in the transport of goods between Asia and Europe. Currently, the total trade in goods between Europe and China has reached 600 billion Euros. This is forecasted to double in ten years. That means there is an urgent need to develop safe, secure and efficient land connectivity including new intermodal transport opportunities for connecting two continents. In this regard, we believe the development of transport corridors is more beneficial to a national economy than development of mere transport infrastructure.
With this background, it will not be difficult to understand the factors behind Turkey's support to Belt and Road Initiative and its biggest component China-Pakistan Economic Corridor (CPEC). Like Pakistan, Turkey is keen to become a logistics hub in its region. In this respect, if there would be favorable opportunities in CPEC, I do not see why not to seize them.
Q: Ankara has long supported a political settlement of the Afghan conflict. With Pakistan being an important cog in the ongoing peace process, what role is Turkey likely to play in bringing about an end to the quagmire?
I can say that Turkey's interest towards Afghanistan is a brotherly concern. In addition to our bilateral efforts, we have been part of the international efforts to bring peace, stability and prosperity to Afghanistan. We appreciate Pakistan's stance on Afghanistan and the sacrifices that Pakistan made so far in its fight against terrorism. That is why, we are of the opinion that the relationship of trust and cooperation between Pakistan and Afghanistan is imperative for security and stability of both countries and the whole region.
Regarding the ongoing peace process, Turkey stands ready to continue its contributions through the Turkey-Afghanistan-Pakistan Trilateral Summit mechanism. On the other hand, the Istanbul Process, is spearheaded by Turkey and aims to reinforce regional cooperation and solidarity in order to support Afghanistan in every field. Turkey maintains her active role in the Heart of Asia-Istanbul Process.
Q: One of the most important pillars of Pak-Turk relations is defense cooperation. What are the prospects of taking these ties to a higher level especially in the areas of counter terrorism and defense sales?
I am very happy to say that our militaries enjoy excellent relations.  We are pleased to see that our cooperation in defense industries is developing particularly with large-scale projects of MILGEM corvettes, Super Mushshak training aircrafts and T-129 ATAK helicopters. Given the circumstances, our defense industry cooperation is destined to increase and we are ready for that.
Q: How can strong Ankara-Islamabad ties help mitigate conflicts in the region and the Muslim World?
As we all know, unfortunately, the Muslim World has been facing vital challanges and difficulties for a long time. During Turkey's three years-Chairmanship of the OIC which we handed over last May, we led concerted efforts to serve the noble goals and shared causes of the Islamic Ummah. We appreciate all the support and contributions we have received from brotherly Pakistan during that time. Both countries are willing to play key roles in order to mitigate conflicts in the region in their capacities.
To this end, both capitals are in close contact for peaceful resolutions of these issues. Our Permanent UN Missions in New York, Geneva, Vienna and OIC Missions in Jeddah work in close coordination. The steps we take or the initiatives we launch sometimes are not visible in diplomacy, but in Syria, Yemen or in Palestinian cause, leading roles of our countries in steering the Muslim World is highly appreciated by the international community and we will continue to move together with the Pakistani authorities.
Pakistan Politico.