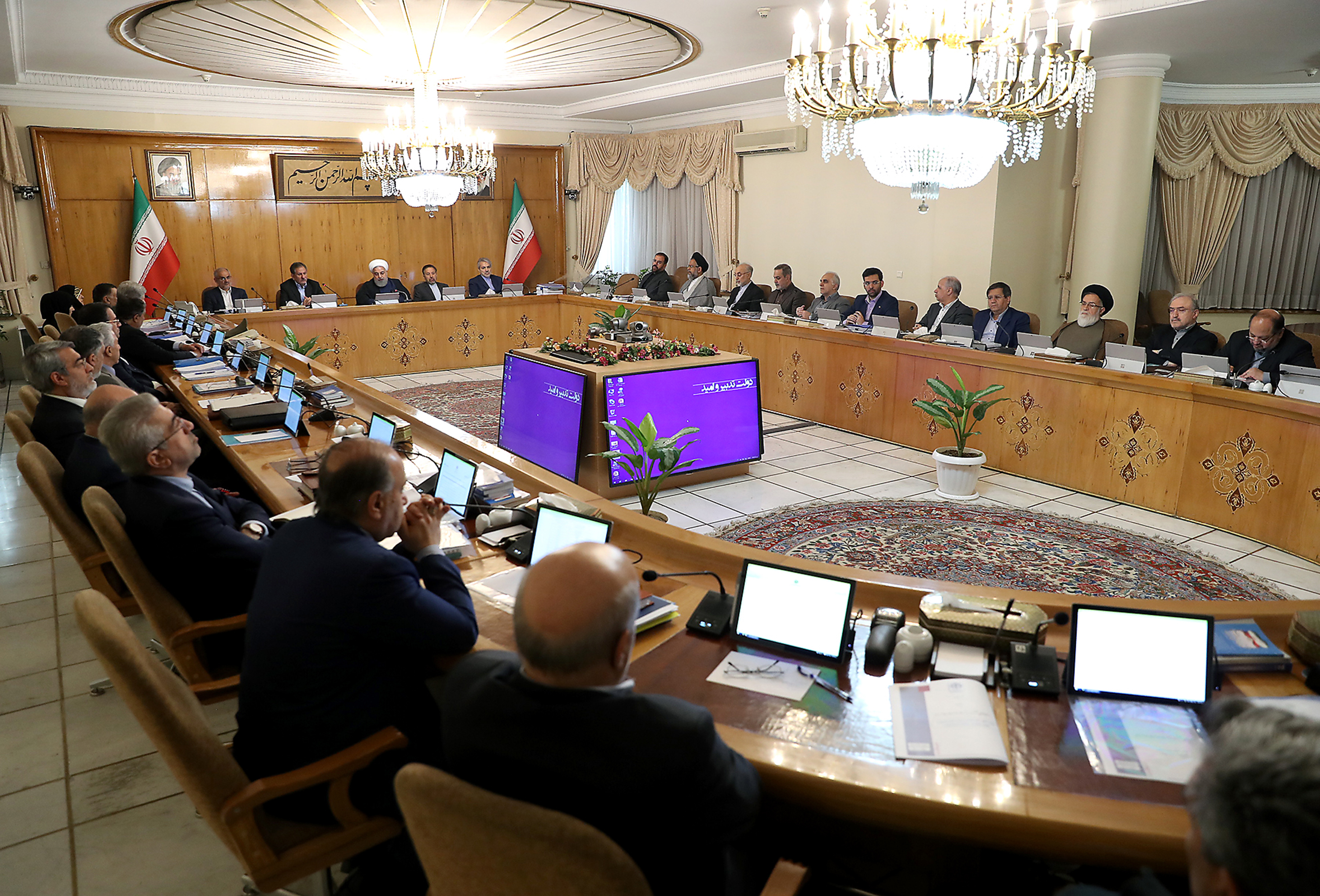 Asif Durrani
After U.S. announcement of ending exemptions for Iranian oil exports to eight countries last month, the situation in the Middle East has plunged into gross uncertainty. There have been threats and counter threats from the U.S. and Iran pushing the Middle East region to an alarming situation which may turn ugly on the slightest pretext.
The foremost problem the world is likely to face is the steep rise in oil prices if a war starts. It would affect the smooth supply from the region to the outside world as Strait of Hormuz is most likely to choke which accounts for 40% of oil supply to the world.  Iran has already warned that if it is forbidden to sell oil it would disrupt the supply chain of other GCC countries which would mean a big disaster for the region.
The U.S. plan for regime change may not succeed in the immediate future since there is no threat to the ruling clergy for the time being. The U.S. and other detractors of Iran may hope that deteriorating economic situation in Iran may force the people to come out on the streets which may provide an opportunity to the Iranian dissidents living abroad and their sleeper cells inside the country to stage a revolt. However, upstaging a well-entrenched theocratic order which has tentacles in the neighbouring Arab states would be a tall order, at least in the foreseeable future.
The current situation in the Middle East should keep no one in doubt that the United States would maintain its supremacy over the region. Deployment of aircraft carriers and flights of B-52 bombers are meant to put Iran on notice although the U.S. is unlikely to commit its troops on the ground. This would mean putting pressure on the Gulf states to be on red alert and commit their troops for the showdown when needed.
In the emerging situation, averting war would be the biggest challenge for all stakeholders, especially Iran and Saudi Arabia. First, Prudence demands statesmanship by all stakeholders. Being the largest country in the region, Iran too will have to introspect its policies if it intends peace and stability. Mere chanting "Marg Bar Amrika" (down with America) slogans would not be enough. For instance, its involvement with the Houthis of Yemen was uncalled for irritant for the Saudis. Similarly, its support to militant organizations in Iraq, Syria, Lebanon and Palestine may suit its revolutionary agenda but at the cost of promoting jingoistic culture throughout the region. The Gulf states would be expecting Iran to take measures which may raise their comfort level by avoiding intervention in their internal affairs.
Second, Iran will have to review its revolutionary facade to decide whether it continues to pursue a divisive agenda by promoting Shia causes in the fellow Muslim countries. It has had heavy involvement in disturbances in Bahrain and other Gulf States. Iran's involvement in Pakistan and Afghanistan is also an open secret enlisting Shia youth from Pakistan and Afghanistan, respectively, to fight in Syria against Daesh/ISIS. Such policies have only created suspicions and discomfort about Iran which need to be rectified urgently.
Third, Iran's policies have created tensions in the entire region which is already suffering from the failed experiment of "Arab Spring", a legacy of President Bush. Although Iran could survive the "Arab Spring" due to its revolutionary cadres, it committed the mistake of spreading its tentacles in those Arab states which were either vulnerable due to dictatorships or monarchies. Therefore, Iranian objective of offering an alternative to the "Arab Spring" has not worked to its advantage. On the contrary, Gulf states have turned against Iran to the extent that they would prefer to supper with the devil (Israel) than shaking hands with Iran. Iran may have ample pretexts to justify its actions but the fact remains that it has failed to raise the comfort level of its Arab neighbours across the Hormuz.
What options does Iran have in such a tense environment? If Iran is serious in avoiding war and raising the comfort level of its neighbours it should opt for the diplomatic option and express its readiness to discuss the twin issues of Iran's missile programme and its policy in the Middle East. After all, Iran had accepted negotiations on its nuclear programme which culminated into the signing of Joint Comprehensive Programme of Action (JCPOA) in 2015. Iran may question the credibility of negotiations on twin issues in light of American backtracking on JCPOA which would be a valid objection. However, Iran must realise that it has already stretched too thin due to its overseas liabilities in Iraq, Syria, Lebanon and Palestine which is costing the country $ 10-12 billion annually. Already there is simmering unrest in Iran over the country's involvement overseas (Iraq and Syria). Therefore, adopting a confrontationist course would be suicidal for Iran and disastrous for the region.
More importantly, Iran's acceptance of negotiations on twin issues would foil US attempts of "regime change" and strengthen its position as a rational actor poised for establishing regional peace and stability. This would also pave the way for a meaningful dialogue between Iran and Saudi Arabia; neutralize Iranian dissidents' attempts to take advantage of simmering unrest in the country due to socio-political restrictions and economic problems faced by the common people.
In the emerging scenario, Pakistan finds itself in a tight spot which would require deft handling of the situation. Foreign Minister Javad Zarif's visit to Islamabad last month provided the opportunity for Pakistan to emphasize that all stakeholders should adopt peaceful means to resolve their issues. This message was conveyed to Mr. Zarif by Prime Minister Imran Khan, Foreign Minister Shah Mehmood Qureshi, Speaker National Assembly Asad Qaiser and Army Chief General Qamar Javed Bajwa. Pakistan has reportedly agreed to convey Mr. Zarif's message to the Saudis to cool down tempers and initiate a process of rapprochement.
Concurrently, Pakistan has expressed concern over the deployment of American aircraft carriers in the Persian Gulf which may further deteriorate the volatile situation. Pakistan has also assured Iran that it would take extra precautionary measures along its borders to ensure that no one uses its borders to create problems in Iran.
The emerging situation demands a collective effort at the global level and this is the time the UN Security Council must demonstrate leadership by playing its international responsibility in maintaining peace in the region. The US may try to block a consensus in the Security Council but other permanent and non-permanent members can make a common cause for peace. It is time for statesmanship not machismo.
Amb. Asif Durrani is Pakistan's former Ambassador to Iran and the United Arab Emirates.