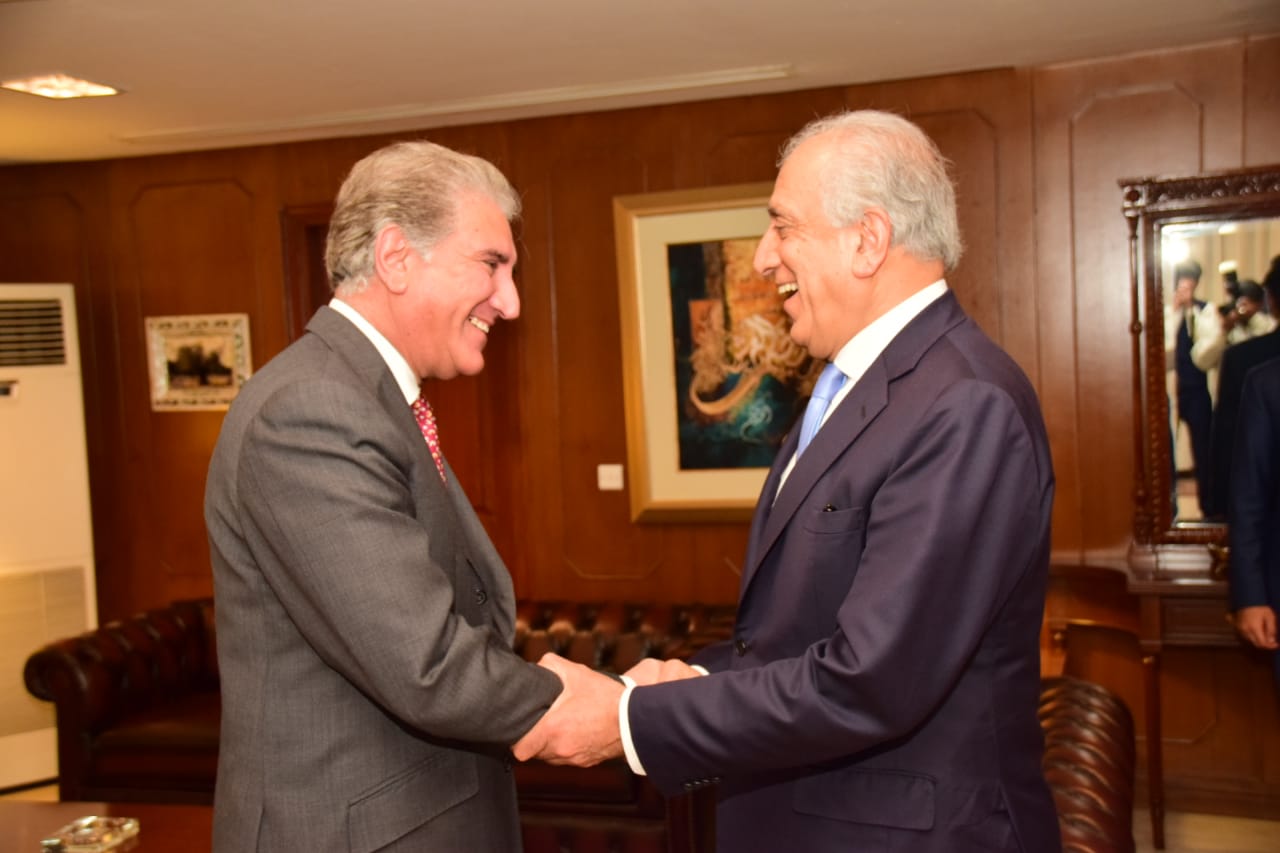 Rahimullah Yousafzai
President Donald Trump never ceases to cause a surprise by changing track and taking a new position on important issues. He did this recently by writing a letter to Prime Minister Imran Khan seeking Pakistan's support in securing a negotiated settlement for ending the war in Afghanistan. This was surprising considering the fact that he tried to bully Pakistan by making serious accusations against it over a period of one and a half year since August 2017 when he made public the new US policy on Afghanistan and South Asia.
Trump's letter arrived just before the second visit of Zalmay Khalilzad, the US State Department's special envoy for peace and reconciliation in Afghanistan, to Pakistan after having earlier visited Islamabad in October. The letter specifically asked Pakistan to support Khalilzad's peacemaking mission in Afghanistan. Khalilzad has been on a shuttle diplomacy to regional capitals in search of a political solution of the Afghan issue since his appointment in September 2018.
The change in Trump's tone towards Pakistan could be an act of desperation as his military-focused approach announced by him in August 2017 to defeat or weaken the Taliban has not worked. Even his administration's reluctant acceptance of long-standing Taliban demand for direct talks with the US may not guarantee a political solution capable of making Afghanistan peaceful and stable. The exclusion of the Afghan government from the Taliban-US talks also risked marginalizing Kabul's role and weakening it further in the eyes of the Afghan people.
Islamabad saw Trump's letter as an opportunity to engage with Washington not only on cooperating for ending the Afghan conflict, but also on a broad range of other issues which Pakistan deems important. These may include Pakistan-US economic ties, blockage of the US security assistance to Pakistan, concern over Washington's increasingly close ties with India and encouraging it to increase its influence in Afghanistan. In Islamabad's official circles, the letter was seen as vindication of Pakistan's long-held position that a negotiated political settlement was the best option for ending the Afghan conflict because the efforts to force a military solution had not worked these past 17 years. Prime Minister Imran Khan was tempted to mention how he came to be dubbed as 'Taliban Khan' due to his consistent stance on the Afghan issue which he believed could only be solved through political engagement with the Taliban.
The US request for help in securing a negotiated settlement in Afghanistan has placed enormous responsibility on Pakistan. It would be asked to not only bring Taliban to the negotiations table with the Afghan government, but also play its role in removing any obstacles that may be encountered if the talks make headway and subsequently serve as one of the guarantors in case a peace agreement is reached.
Owing to past record of failed talks and broken accords, Pakistan ought to be aware that it has to tread carefully and decline assuming any responsibility beyond its capacity. President Trump could turn hostile towards Pakistan within no time given his unpredictability and impatience. It is the same Trump who had accused Pakistan of playing a double game and harbouring terrorists who killed American soldiers in Afghanistan. He had claimed Pakistan took billions of dollars from the US and did not do a 'damn thing' for it. He also blamed Pakistan for sheltering Osama bin Laden. It is difficult to believe that Trump has changed his views about Pakistan now that he needs help to pull the US out of the Afghan quagmire.
Though Prime Minister Imran Khan responded positively to Trump's letter and pledged that Pakistan would play its role in bringing peace to Afghanistan, he did not elaborate as to what his government could and would do to achieve this objective. Would Pakistan arrest or expel and deliver the hardliners among the Taliban to the Afghan government in case they refuse to join the peace process and insist on continuing the fighting?
Pakistan has maintained that it has contacts with Taliban, but has limited influence over the group. In fact, Islamabad has been claiming in recent years that many Taliban leaders previously based in Pakistan have shifted to Afghanistan where the group is now in control or contesting nearly 50 percent of territory. However, the US and Afghanistan do not buy this argument as they believe Pakistan has considerable influence over the Taliban and could play a key role to persuade them to hold direct talks with Kabul. Besides, Washington and Kabul have persistently asked Islamabad to take action against the irreconcilable elements among the Taliban members staying in Pakistan. On its part, Islamabad has made it clear it would not initiate such an action as this would mean bringing the Afghan conflict to Pakistan.
Khalilzad's shuttle diplomacy seems to be too fast for the liking of the Afghan national unity government. He is a man in a hurry as within three months he has embarked on his third tour to the concerned countries having stakes in Afghanistan. This time his travel plans included eight countries, including Russia, Pakistan, the UAE, Qatar, Belgium and Central Asian Republics. His trip to Qatar would provide him yet another opportunity to meet with the Doha-based Taliban Political Commission.
Khalilzad has spoken of his wish to make peace agreement with the Taliban before the next presidential election in Afghanistan in May 2019. While he has expressed cautious optimism about concluding the deal, President Ashraf Ghani has made it clear that the presidential election next year would give mandate to the new president to embark on a peace process with the Taliban. He also said that the implementation of any peace agreement with Taliban would take at least five years. It was being interpreted as his wish to lead the peace process after getting re-elected as the president for a second term. However, Khalilzad and other US officials are aware that the election of the new president would make him an important stakeholder and possibly a hurdle in the process of reconciliation. Ghani and Abdullah have forcefully rejected the idea of an interim government for a transition period and for holding elections in case Taliban come up with this demand. On their part though, Taliban described as rumours the media reports that they proposed the name of the elderly former minister Abdul Sattar Seerat to lead an interim government of technocrats as the first step towards a peace settlement.
Chief Executive Officer Dr. Abdullah proposed a complex five-phase peace process, including an intra-Afghan dialogue followed by talks with Pakistan and the US, regional countries, Arab and the Muslim world, NATO and Western powers. Such a cumbersome process could create hurdles and cause delays. Dr. Abdullah and his ethnic Tajik supporters were perceived as less inclined to make peace with Taliban, though until now he has gone along with Ghani in pursuit of peace.
President Ghani moved quickly to announce a 12-member team for holding negotiations with Taliban, but it is believed he was under some compulsion to make the announcement on the eve of the Geneva conference on Afghanistan that began on December 2nd, 2018. The conference at Geneva was going to take stock of his government's performance after being tasked at an earlier meeting to fulfill certain commitments concerning progress towards peace and undertaking of political, electoral, economic and security reforms to improve governance and fight corruption.
The 10 men and two women included in the Afghan government's negotiating team have already attracted criticism. Certain opposition leaders termed the negotiating team as non-representative and a government team instead of a national team. President Ghani's Chief of Staff, Abdul Salam Rahimi was named as head of the team of negotiators, including ministers, parliamentarians, a religious scholar, a senior spymaster, etc. Abdul Hakim Muneeb, deputy minister of Hajj and Religious Affairs caused embarrassment to the government when he claimed he was not consulted before including him in the negotiating team.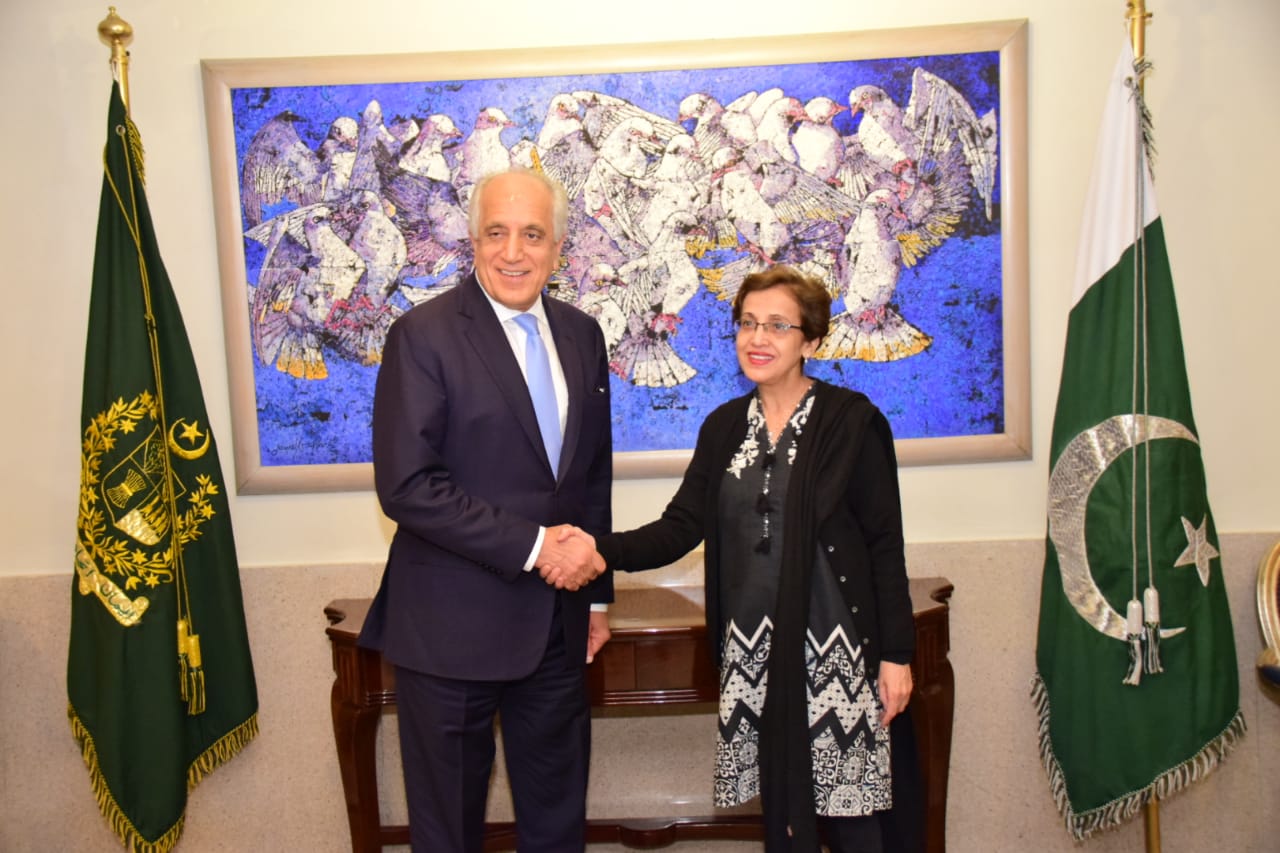 Angered on being left out of the proposed peace negotiations, three political parties – Jamiat-i-Islami led by Salahuddin Rabbani, Hezb-i-Islami led by Gulbaddin Hekmatyar and Junbish-i-Milli Islami Afghanistan of Uzbek warlord General Abdul Rasheed Dostum – formed their own teams for separately holding peace talks with Taliban. This meant the fractious Afghan government and the opposition parties instead of presenting a united front were not ready to trust each other while pursuing peace talks with the Taliban. In comparison, Taliban appeared to be united as they not only enlarged their Qatar-based Political Commission to make it high-profile and powerful as demanded by the US, but also inducted two former Guantanamo prisoners, former Taliban army chief, Mulla Mohammad Fazil Mazloom and former interior minister Mulla Khairullah Khairkhwa, as part of their negotiating team presently holding talks with the Americans. It was something ironic as the two were in US custody for several years and were now negotiating with the Americans as equals in Qatar.
The chances of talks between the Afghan government and Taliban at this stage are low as the latter continue to insist that they would talk to the US only to first agree on a timetable for withdrawal of all foreign forces from Afghanistan. Taliban have held on to this demand for long and believe that the Afghan government is powerless in ensuring that the foreign forces are sent back from the country. However, Taliban at a later stage would have to talk to the Afghan government in context of their demand for amending and Islamizing the country's constitution and releasing Taliban prisoners being held in Afghan prisons.
The Taliban-US talks have not yet achieved any headway as Taliban refused to agree to a ceasefire proposed by the US. Taliban also did not accept the US proposal to involve the Afghan government in their ongoing negotiations. In terms of confidence-building measures, the only concession given to Taliban has been the release of some of their prisoners by Pakistan upon request by the US, including their former deputy leader, Mullah Abdul Ghani Biradar. The US reached out to Pakistan after realizing that Taliban are unlikely to give ground due to their presently advantageous position on the battleground.
There would be many hurdles on way as the peace talks gather pace. Pakistan's help, however, would be needed to break any stalemate. That is a given.
Rahimullah Yusufzai is the Resident Editor at The News International, Peshawar and is a Correspondent of BBC World Service.